MAKE IT SPECIFIC

MAKE IT TERRIFIC
DIGITAL LEARNING OFFERS AN EXTREMELY VERSATILE METHOD OF DELIVERING SUBJECT MATTER TO YOUR LEARNERS. PROVIDING LEARNING ON SPECIFIC ISSUES WITHIN YOUR ORGANISATION AND ALIGNING THIS WITH YOUR CORPORATE IMAGE HELPS LEARNERS RELATE TO AND CONNECT WITH THE ISSUE AT HAND, IMPROVING THE LEARNER EXPERIENCE.
Off-the-shelf eLearning is great for conveying legislative lessons, but what happens when something is specific to your organisation?
Learning Design
All good things start with an idea. We work with you to recognise your specific problems and give honest advice about gamified delivery formats.
Gamify Your Content
Gamification is the perfect way to motivate your millennial workforce. Gamification maximises learner enjoyment and captures the interest of learners.
Microlearning
Micro content offers a highly engaging experience for employees. By engaging users in bite-sized content, research shows retention and enjoyment of learning is maximised. 
Onboarding
We've won awards for onboarding training and are here to help you inform and welcome new employees with highly innovative digital learning and comms.
No More Classroom Training
The days of classroom training are now kept to a minimum, which allows staff to complete learning at their own pace and in a space where it's OK to make mistakes.
Modernise Your eLearning
Digital learning has come a long way in the last 5 years. The expectations from employees has risen and culturally we expect a lot more from online experiences.
Generating New Ideas
Solving Big Problems
HOURS SPENT ON BESPOKE (Jan-May)
CURRENT Satisfied Clients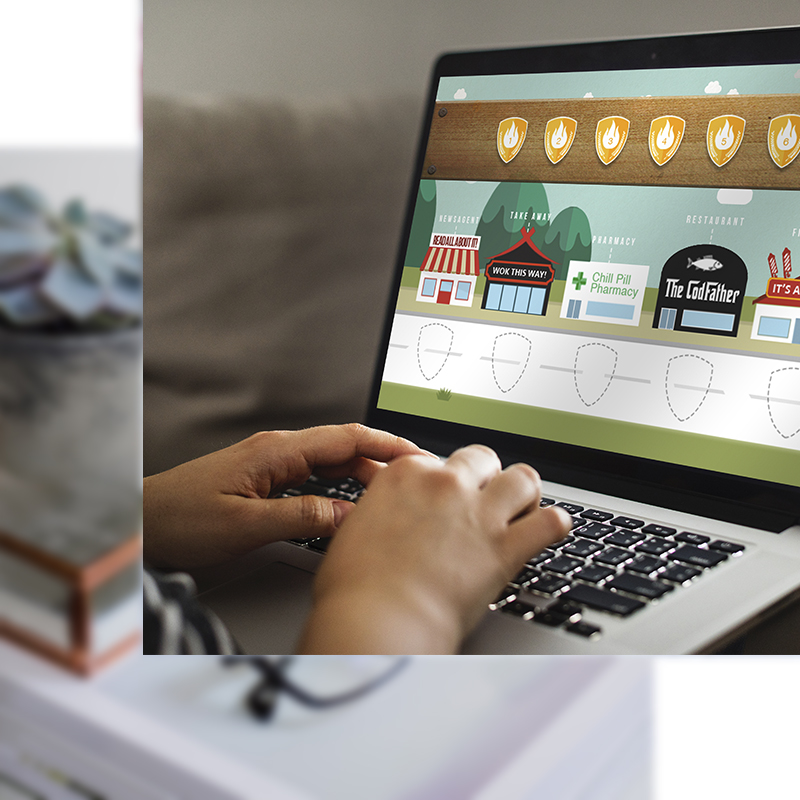 As the digital learning market has matured, many clients have legacy courses lurking in their LMSs that are out of date or are using old technologies. Learners also have higher expectations and want more than just a 'click next' experience. Deciding how to move forward can be difficult as there are now many learning technologies and tools to choose from. At Learning Nexus, we can help you take your learning to the next level. 
Continuous reinforcement with

microlearning

Introducing more interactivity with games and gamification

Using scenario-based learning with interactive video

Exploiting new technologies with

VR and AR

Integrating measurement tools to assess learner engagement and confidence levels
EVIDENCE SPEAKS FOR ITSELF
You shouldn't just take our word for it, the evidence speaks for itself. 
Bespoke digital learning enables you to cut costs and time. According to research in Judith B Strother's report, a number of big brands cut their training costs by switching to a blended learning approach. For example, Ernst and Young reduced its costs by 35% and reduced training time by around 52%.
We can help you recognise where these opportunities are.
RETENTION COMPARED TO classroom training – 60%

increase in revenue – 42%

decrease in energy usage – 90%
For some organisations, making their learning mobile is essential to delivering content. A core benefit to mobile learning is the ability to complete your learning whenever and wherever you'd like. Sometimes content asks you to engage on an emotional level, and this is where mobile learning can create a safe space for learners.
We offer Adapt from Can Studios, who are an official collaborator of the Adapt Learning Project. Being an official collaborator, Can Studios are continually creating new components and features for Adapt.
You'll get full training from our team on how to use the tool, as well as ongoing hosting and support. We won't just train you on using the tool, we'll also give you insight from our 30+ years experience in developing digital learning courses.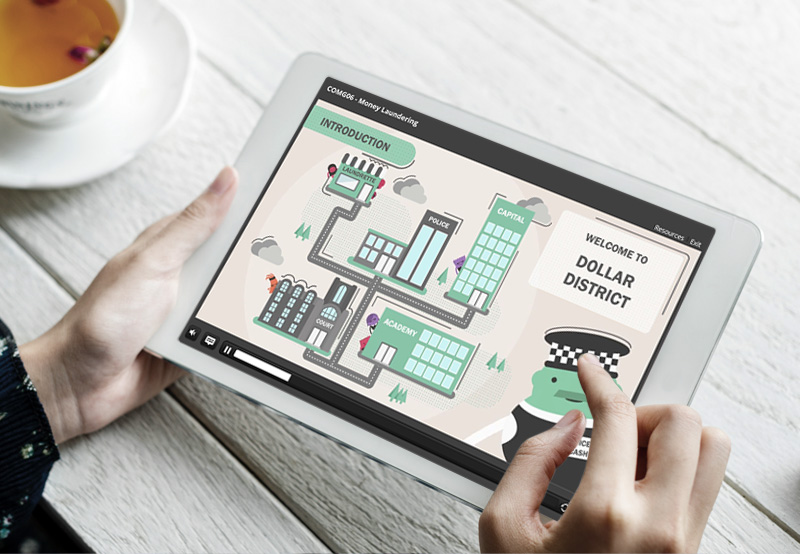 "We have found Learning Nexus to be a very responsive partner in helping to embed a culture of eLearning within our organisation."
"We find the Learning Nexus courses engaging and well presented. Their team is very supportive and have a "can do" attitude, which is infectious."
"From our first meeting, their passion about the learner experience and the positive impact eLearning can have was evident."
"I had previously implemented an LMS within another organisation and the experience with Learning Nexus was so much smoother and supportive. The whole implementation was hassle free, I was amazed by how little I was asked to do."
Let's Start Something new
Say Hello!