GET TO THE POINT

WITH

VIDEO AND ANIMATION
GETTING THE ATTENTION OF YOUR EMPLOYEES IS ONE OF THE MOST DIFFICULT THINGS WITHIN LEARNING AND DEVELOPMENT. VIDEO & ANIMATION GO A LONG WAY TOWARDS GETTING THE ATTENTION YOU WANT. IN FACT, A STUDY BY FORRESTER RESEARCH INDICATES THAT EMPLOYEES ARE 75% MORE LIKELY TO WATCH A VIDEO THAN READ DOCUMENTS, EMAILS OR ARTICLES.
Video and motion graphics can be used within digital learning to convey an idea or topic. It can be used to launch a new learning programme or to communicate a message to your employees. From onsite records to editing and animations, we have this covered and we're ready to help you create your next blockbuster.
2D Animation
From motion graphics to character-driven explainer videos, our experienced animation and video team have lots of industry experience to help you get there.
Video
We have industry experience in filming on site and editing fast-paced video. Well-crafted videos can tell stories. We can help you tell yours.
3D Modelling & Animation
Sometimes 3D modelling is what's required if full manipulation of real-world objects is needed. Our talented team is ready to help you visualise in 3D. 
Generating New Ideas
Solving Big Problems
HOURS SPENT ON BESPOKE (Jan-May)
CURRENT Satisfied Clients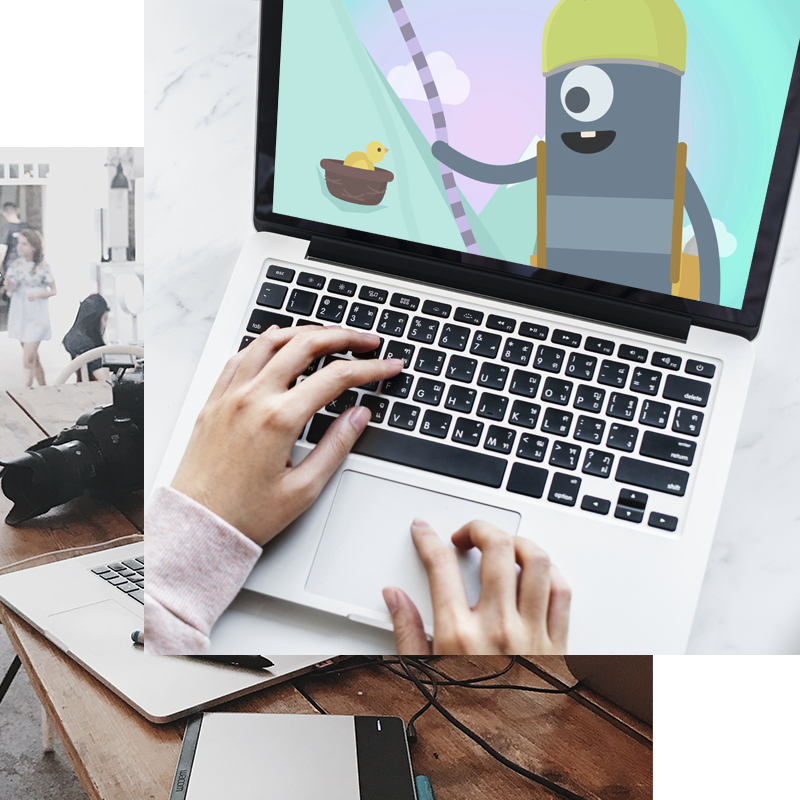 Why USE VIDEO & ANIMATION?
Video and animation is a great way to tell stories, explain complicated subjects clearly and engage viewers emotionally. This emotional investment enables viewers to really remember what they're watching. 
In fact, studies of traditional text and audio learning show that 7 days after a training session, the average employee will have forgotten around 65% of the material covered. Learning that includes video becomes a staggering 83% more effective when testing knowledge retention.
"We have found Learning Nexus to be a very responsive partner in helping to embed a culture of eLearning within our organisation"
"Learning Nexus offers a level of service which often goes above and beyond my expectations. Their expertise and willingness to help is second to none"
"From our first meeting, their passion about the learner experience and the positive impact eLearning can have was evident"
"I had previously implemented an LMS within another organisation and the experience with Learning Nexus was so much smoother and supportive. The whole implementation was hassle free, I was amazed by how little I was asked to do"
Let's Start Something new
Say Hello