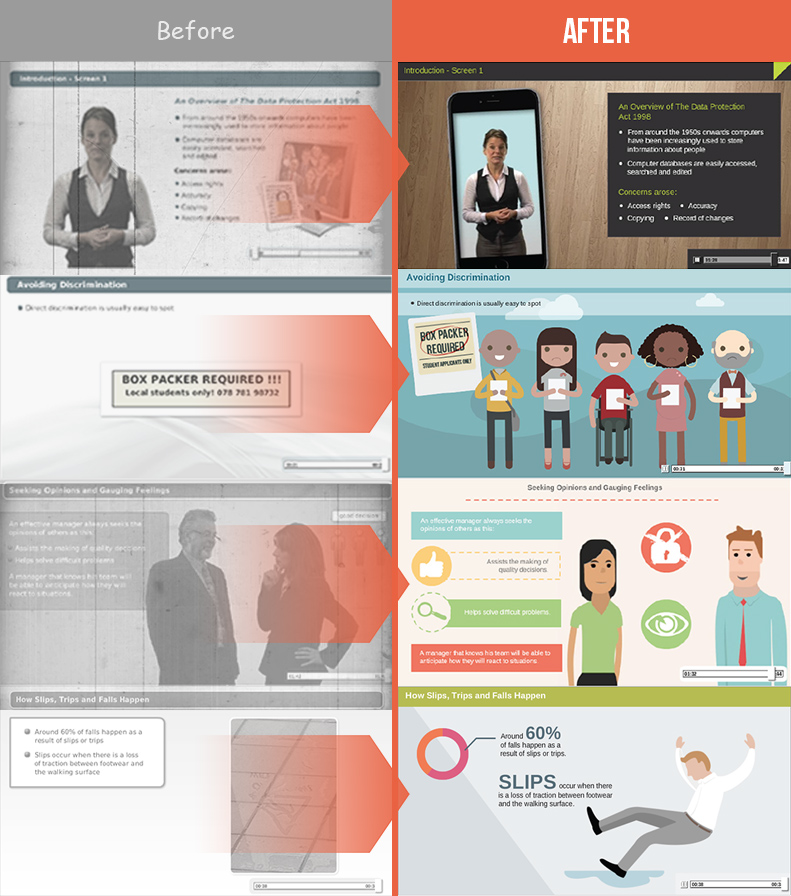 Work is nearly complete on the updated range of the Learning Nexus courses. We have listened to our customers' feedback from users on how they felt we could have improved our course ranges, taking into account mobile delivery, user interactivity, user friendliness and course visuals to aid them in their learning.
All their ideas have been taken on board, and work is well underway to give our course range of over 150 titles a responsive mobile interface and an up-to-date feel for the ever changing modern world.
As you can see, our experienced creative team has taken the original designs and carried out a range of improvements, concentrating on the subject matter and visually linking this to the user through new illustrations and interactive click links, creating a more effective learning experience for our users.
The courses are native HTML with a responsive interface, enabling ubiquitous delivery on mobile devices, PC's and Macs.