Did the training and development of staff top your list of aims at the start of this quarter?
If so, look no further than Totara Engage.
Launched in October 2020, Totara Engage is a Learning Experience Platform (LXP) that facilitates informal online learning and vibrant collaboration. Forming one part of Totara's Talent Experience Platform, it's designed to engage, unite and upskill your workforce in a connected learning culture.
You'll find employee engagement at the heart of this platform, making it perfect if you're looking to increase productivity, level up work quality and retain that all-important top talent.
Let's dive a little deeper into why Totara Engage is totally awesome:
Personalisation accelerates skill acquisition
With each unique user in mind, Totara Engage allows you to identify and suggest content that is relevant to your employees' interests, skills and needs with a handy recommendation engine. This works to supercharge employee development.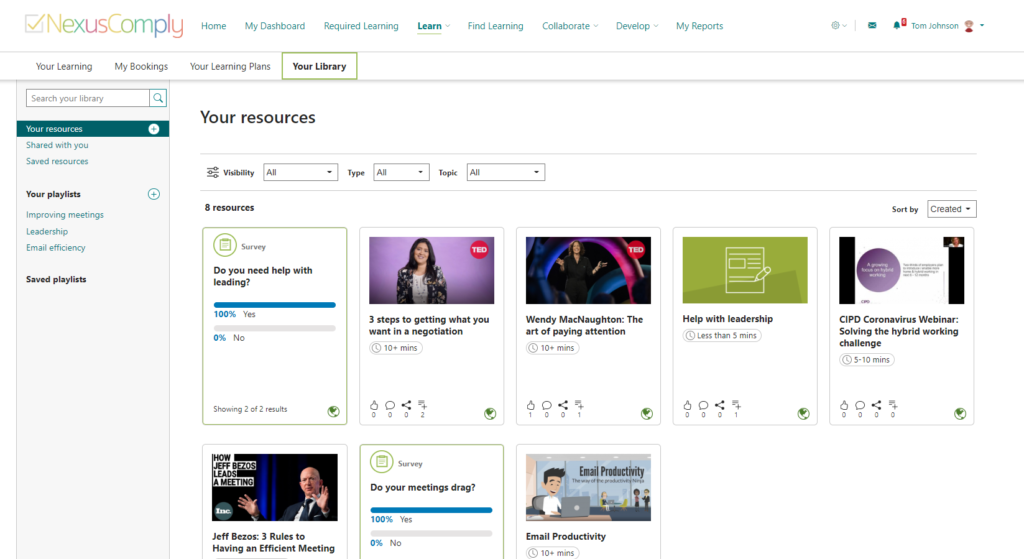 A collaborative workspace supports users
In one, unified space, Totara Engage prompts users to perform at their best. Why? Because they feel supported, seen and involved. Users are encouraged to create their own content and share it with others, and to engage in discussion with their teammates on topics that really matter to them. This pushes the traditional boundaries of engagement and breaks down silos in favour of a more vibrant workspace.
Multi-channel content creation tailors learning paths
We all have different ways of learning; some of us are visual, while others prefer listening or reading. Totara Engage takes this into account by allowing users to source, create and curate content and knowledge from subject matter experts in the form of:
Articles
Blogs
Photos
Podcasts
Videos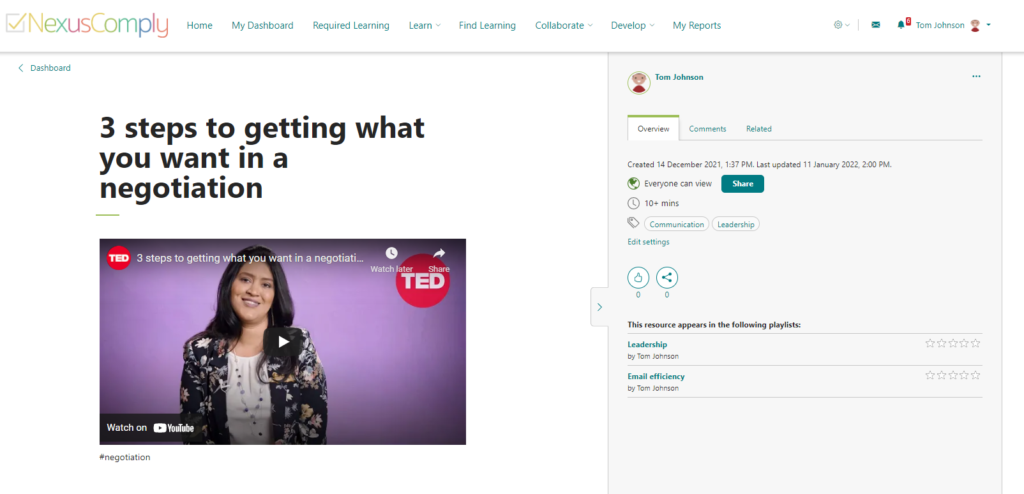 Rising talent won't go unnoticed
Thanks to in-depth user and content engagement reports, Totara Engage is pretty great at recognising rising talent, subject matter experts and thought leaders. With the platform identifying less engaged people too, it offers a really clear picture of your organisation.
Integration = seamless learning
The handy integration feature of Totara Engage means that the trouble of switching between different tools is long forgotten. Crucially, the system can be integrated with Microsoft Teams, so that users can create and interact with content and playlists directly from Teams, a feature that Duncan Eeles, Head of Implementation at Learning Nexus, raves about:
"Combining social learning with an MS Teams integration makes it super easy for any employee to share their latest insight, or learning they loved, with their colleagues."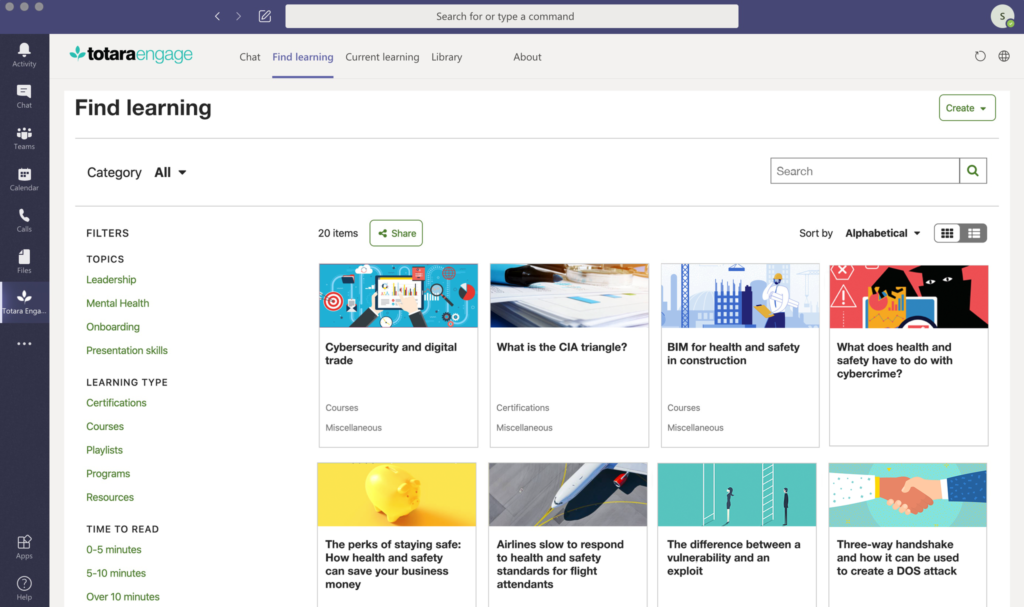 For more information about Totara Engage, or to schedule a demo, call us on 01453 756000, or email us at hello@learningnexus.co.uk