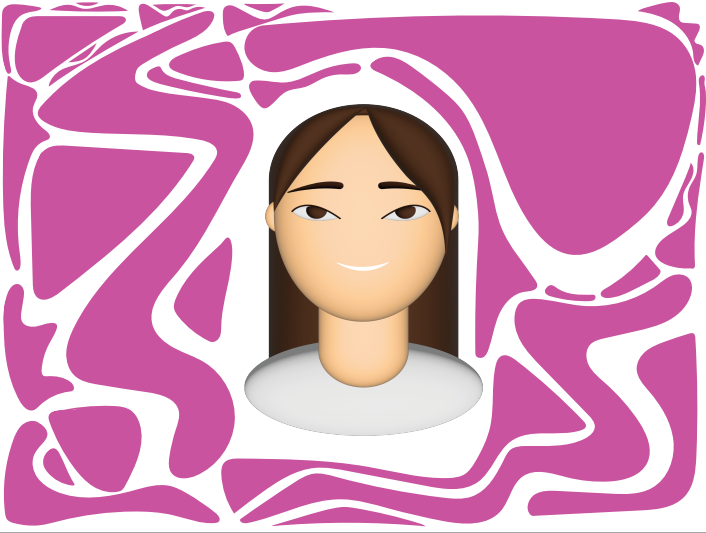 It's #GlobalEntrepreneurshipWeek, and who better to interview than our Senior Creative Designer and small business owner, Amber! Having worked at LN for half a decade, she's now spreading her wings with her 'Made by Amber' brand, through which she sells vibrant paintings, greeting cards and accessories splashed with her beautiful artwork. We sat down with her to find out about both her role, and her growing business.
Can you talk us through your role as Senior Creative Designer at Learning Nexus?
I design and create our digital learning products, from overall course designs, icons and supporting graphics to animations, GIFs, and explainer videos!
Can you tell us about the path that led you to this role?
I studied animation at UWE and was very fortunate to land a creative designer job at Learning Nexus shortly after I graduated. Whilst working at LN I also went part-time to set up my own business as a freelance artist alongside working as a designer and animator. This really boosted my creativity, and I now have 7 years of experience in the industry!
What does your role involve on a day-to-day basis?
Designing and building courses, animating assets to accompany learning and creating fun and engaging content for our digital learning. I also like to get involved with instructional design and script writing for our animations. It's great to be able to work on a project from the beginning right to the end!
What's your favourite thing about working at Learning Nexus?
The flexibility and large range of projects to work on and be a part of!
What are some of the challenges you face in your role?
How to visually present key learning points and illustrate important information that can be understood easily. This is where talking to the team always helps!
What do you do to chill out and relax?
Walk my dog Ralph who loves to chase a ball and is very snuggly after a long days work!
Made by Amber 🎨
An expression of her creative work, Made by Amber is an online store selling beautiful paintings, prints and accessories in all shapes and forms! Whether you're looking for a bauble or wall hanging, it's perfect for injecting colour into your home. To celebrate Global Entrepreneurship Week, we asked Amber all about her business, which she set up 7 years ago.
When did you set up your business and why?
I set up my business over 7 years ago now! I had lots of ideas that I wanted to dedicate time to creating and I was getting lots of exciting commission requests.
Can you explain some of the services you offer?
I paint bright and colourful artwork using every colour of the rainbow! I have a number of collections that are available to order as original paintings and prints and take commissions. I also paint people's pets on canvases, baubles, and lots of other things!
What do you love most about creating your own paintings and accessories?
The freedom of creating whatever is flying around in my head and seeing the final outcome! One of the most rewarding parts is also the messages and photos from people who love my artwork and put it up in their homes.
You've created a range of painted wall collections – which is your favourite and why?
The Curious Farm Collection is definitely my favourite! It's full of faces that make me smile and animals that I have grown up around.
What's been the biggest challenge of running your own business?
Doing every aspect of the business from marketing, product photography and packaging to the finances, networking, and customer support.
What advice would you give to other people wanting to launch their own business?
Just keep going! It can take a long time to build up a business and brand and there are many hurdles along the way, but no matter what happens, keep doing what you love and others will love it too!