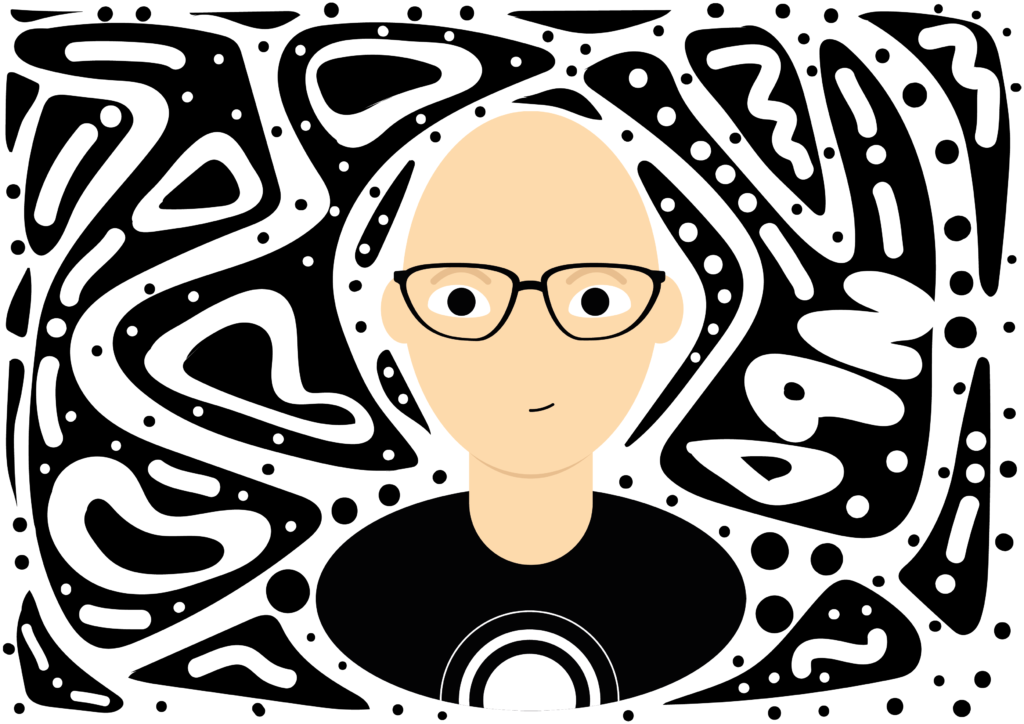 Experienced, enthusiastic, and always up for a challenge, our Head of Design Dan is next up in our Behind the scenes series! In this 10 minute chat, we deep dive into his key role at Learning Nexus.
Can you talk us through your role as Head of Design at Learning Nexus?
A typical day for me can be quite broad. Always coffee to start off the day, followed by catching up on emails. I'm the team's first point of contact for any design and development tasks and issues, which can range from bug fixes to training requests, delivering projects and feedback sessions. I love this part of my job as it's really rewarding to watch our awesome team grow!
As well as supporting the team, I work on some large-scale projects in Storyline, as well as video shoots, editing and motion graphics for some of our clients. The creation of design routes is also part of my job, which could involve pitching for new projects or demonstrating and scoping out how a project will look before it goes into build. This part of the design process is important for communicating our ideas to clients.
I've also been heavily involved in the design and scoping of LMS projects for customers, which involves looking at the clients' specifications and working with our IT department to try and make these ideas come to life.
When a new course or project comes through the Studio doors, coming up with ideas as a team is crucial in order to find fun and clever ways to deliver learning content. I suppose this is where the roles of the design team and the learning designer meet, and we work as a group to thrash out ways to creatively deliver learning content.
Can you tell us about the path that led you to this role?
I studied for a degree in Graphic Design 11 years ago at university. Whilst at university, I undertook many work placements at brand design agencies in Gloucestershire and London, which gave me a great insight into design industries.
I went on to get my first job at Learning Nexus as a Junior Designer, where I was introduced to the world of digital learning. Over the years, the way learning is delivered has gained traction and I feel I have played a strong part in helping the company to grow into new areas and ways of delivering digital learning. I spent some time in broadcast design, working on motion graphics and video for TV documentaries, which was really valuable in building up experience in delivering information through the medium of motion graphics and film. Later, I went on to become a Senior Designer, and then Head of Design here at Learning Nexus.
What's your favourite thing about working at Learning Nexus?
I love supporting the team and listening to customer's needs, as well as getting stuck into large pieces of digital learning or motion graphics. I still get a lot from delivering projects!
I really enjoy being involved in the industry too. It's incredible how much the company and digital learning as a whole has changed over the last 10 years! It's become massive and so beneficial to so many different industries. We could be working on projects for a really diverse range of clients, and that keeps things fresh, and it's always interesting to hear about different organisations and industries.
What are the main challenges you face in your role?
The biggest challenges come when I'm spread out over multiple projects, supporting a team and ensuring projects are top notch. My manager is key in helping to prioritise and manage client expectations and projects as a whole. She's rock solid!
What do you do to chill out and relax?
I love walking, gardening, photography and making electronic music! I'm a country boy at heart and just love getting out into the wilderness!