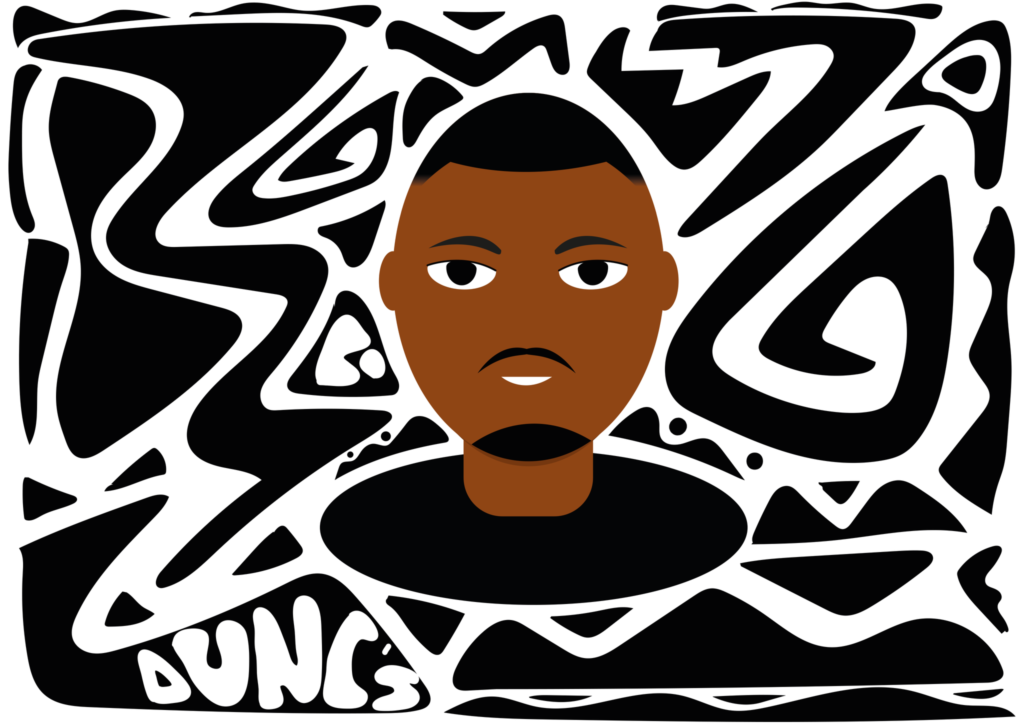 Experienced, passionate, and always keeping his finger on the pulse of the latest design trends, our Animator Duncan is next up in our Behind the scenes series! In this 10 minute chat, we deep dive into his creative role at LN.
Can you talk us through your role as an Animator at Learning Nexus?
My role is to create animated content for various platforms including Storyline and Adapt. I also make content for audience explainer videos on, for example, manual handling, health and safety and environmental awareness.
Can you tell us about the path that led you to this role?
I did my BA at UCA Farnham and graduated in 2016. Then I went to Uganda, where I worked as an animator for a creative company, who primarily did advertising. So I was working with various companies from radio stations to TV stations – mostly media. It gave me some good experience, getting to work in a team and understanding the industry.
In 2018, I decided to go into freelance work. I was making music videos and animated content here and there. It was a hustle the whole time. I did that until I got to Learning Nexus last year!
The best client I had while freelancing was the BBC, during Black History Month. They needed a piece done for an athlete, and one of the producers got in contact with me and I created a piece for them. It was a good experience for me, just getting to work with an entity like the BBC and seeing how they work. The experience of someone seeing your work, liking it and trusting you to create something for a client like them was very good for me.
From there I saw an advert on LinkedIn about being an animator for Learning Nexus. The main thing that drew me to this role was that it felt outside of the box. I didn't really know that animation was being used in digital learning, and I wasn't really sure how it was being used either. I was completely new to the digital learning world.
I was really interested in how, if I got this role, I could contribute to the team. I applied to it, got an interview and took the job.
What does your role involve on a day-to-day basis?
It depends on what job I have on that day.
If I'm working on an animation for manual handling, initially I have to listen to the audio and read the script, and from there I draw a storyboard, something that you draw on paper to illustrate the content that's being talked about in the script. A storyboard could take a day, or two days, depending on how complex the content is. Then I go into creating the assets. It might involve characters that are interacting with their environment. I have to create the backgrounds, foregrounds and the characters themselves in Photoshop or Illustrator.
After creating the illustrated content, it goes straight into Adobe After Effects, where I begin animating and create the content. From animation, I go into Adobe Premiere, where it's edited. There's a bit of Adobe Addition, which means editing audio too. Then I can export it and send it to Kim, the Head of Production, or our Lead Animator, Louisa, so that they can review it and see what changes I can make before it gets to the client.
What is your favourite thing about working at Learning Nexus?
There are so many things, but I think the best thing is that working at Learning Nexus challenges you.
The work is so outside the box that it's very hard. No script is ever the same, in terms of the different clients. No script is ever the same in terms of how you can approach it.
You can have two different companies both talking about manual handing, but the companies just think so differently in terms of style and how they want to approach a certain problem and things like that.
You're creating content that viewers are going to learn from, so when you're coming in as a creative, you end up learning in the process as well, because you're always trying to work your brain. I'll ask myself: "How can I create content that is easy for a viewer to learn from, and gain this knowledge from?"
You learn from the knowledge that you're reading too because usually you're working on things you don't know anything about. You do your own research about a certain topic, and in turn you end up learning a lot of things. It challenges you subconsciously, whether on a knowledge basis or just to improve your skills.
Where do you find inspiration for your work?
Usually for me it's social media, so Twitter or Instagram. I follow a lot of artists and creative people, so it's a very good way to see work, and what people are doing at different stages of the professional world. It's also good for keeping tabs on what is happening in the world and the different trends. Mainly Instagram because it's an image-based programme.
Twitter is very good because you get people talking about their work and processes, and you get to interact with other artists. There are also platforms like Show me the Animation, Vimeo and Behance.
What do you do to chill out and relax?
In most cases when I get back home I just want to watch a good series, and sit and relax.