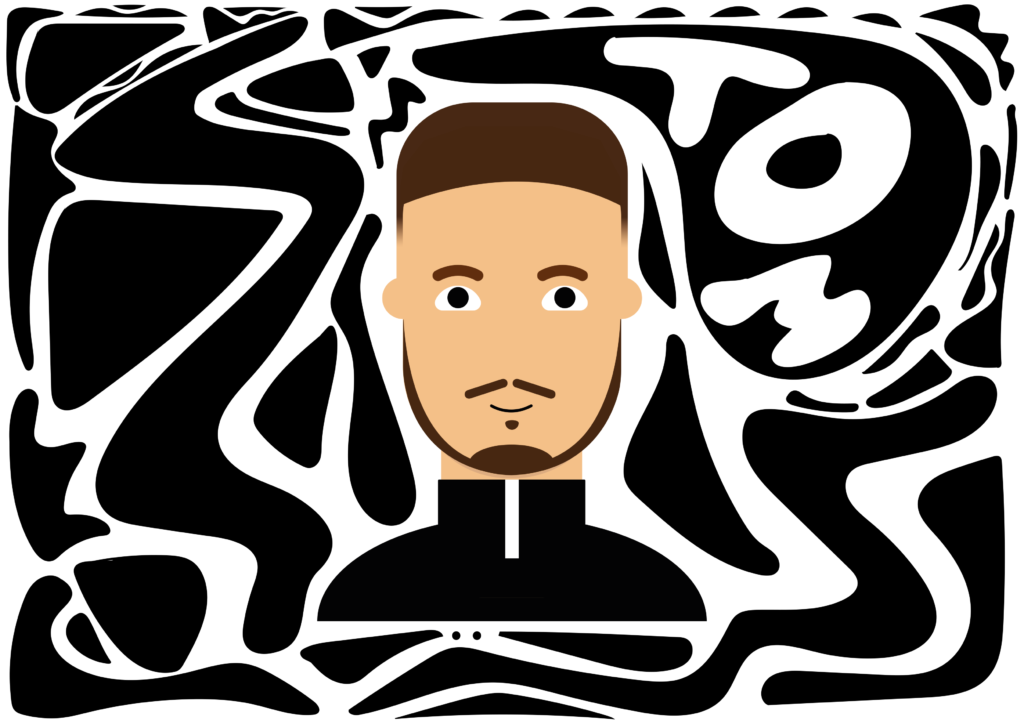 Our Senior Creative Designer Tom is known for creating cool, contemporary designs, and has a keen ability to ensure our visual work stays fresh. In this Behind the scenes chat, we talk finding inspiration and keeping it interesting.
Can you describe your role as Senior Creative Designer at Learning Nexus?
Well I do a lot of things, but I gravitate more towards working with Adapt! Recently, I've been working closely with our Systems Technician, Sam. He does the building and I design a digital course that someone else has previously built, adding in the images and graphics.
My job role also involves building courses from scratch, and creating digital assets for social media.
Can you tell us about the path that led you to this role?
I knew that I wanted to be a designer since Year 9, and I tailored my GCSEs and A-Levels to be a designer and get into university. So, it was making the steps that I thought would work really!
I went to university in Bournemouth where I studied for my degree. I then worked in Bournemouth at a print company for a bit, and then I did a lot of travelling, and some volunteering abroad. I wanted to live abroad and teach English, so I did an English teaching course and went out to Costa Rica in January 2020.
I had to come back in March when the pandemic started, so I then decided to go back to design from there. At first I was just doing freelance work, and then I found this role at Learning Nexus.
What does your role involve on a day-to-day basis?
It could be whatever project you've got going on, whether it's amends on a project I've worked on, a new project or a marketing request – which is cool. I like the variety, it's a really good part of the job!
Sometimes I might have an idea of what I'll be doing for the day, but then something might crop up, so I just start on that!
What's your favourite thing about working at Learning Nexus?
I would say the general vibe, the people and relaxed atmosphere! It's friendly, fun and we have a good laugh. I love doing the work too, and getting to collaborate with cool clients.
Where do you find inspiration for your work?
Well, if the client has a specific brand, you have to follow that, but if we're doing a piece of marketing work, then I'll go straight to Behance. It's like Instagram but only for designers, and it's got everything on it, from photography to textiles. So, I go straight to there if I need any inspiration, and I will do that if I'm working on a client project too.
I've also created an Adapt guide, so if a client says we want to have courses on Adapt, they'll need a theme implemented. So if I'm looking for different layouts for example, I'll go to Behance, and get inspiration from there. Even if they have their own brand guidelines, you can still get inspiration on different ways to use them.
I really like finding different ways to be creative – it keeps things interesting, especially with Adapt because it's laid out like a website, so you can kind of take inspiration from how websites work as well!
What do you do to chill out and relax?
In the winter, I like to just chill with my mates inside or at the pub, watch a series or a film, and then in the summer I like to be outside, play a bit of football and go to gigs too.