Totara Learn was founded in 2010. It has rapidly gained interest and appeal from organisations all across the UK. As one of eleven Totara Platinum Partners in the UK, Learning Nexus shares insight on we believe to be seven of the highlights of the innovative platform.
Assessments to suit you
Whilst many organisations have a whole host of eLearning available to staff, many are unable to gather further details. Totara LMS allows you to view the progress of individual learners or groups of learners, depending on your management requirements.
The platform allows administrators to manage a wide range of assessment types – including a powerful built-in quiz engine, user polls or formal assignments submissions. Most importantly, you can control elements of the assessment. This includes responses or scores, attempt limits or pass/fail tracking, ensuring the assessment fits in with your training methods.
 
Blended Learning with Totara LMS
One of Totara's most attractive assets is the ability to support blended learning. As well as eLearning, you can manage a full range of offline activities such as classroom, group activities and assignments. Plus, research can be recorded and used as evidence for learners.
To make processes more efficient, Totara LMS also has the ability to review and approve booking requests for offline activities. This centralises workflows and reduces admin time.  However, this can also be used in conjunction with online learning to help support engaging blended learning experiences.
Open-source Totara LMS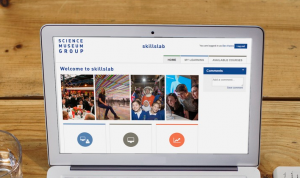 For those not familiar with the term, 'open-source' means that Totara's code is "open". This essentially provides freedom to adapt, extend and customise the code. It also means that there is a Totara community where developers and users come together to collaboratively to solve any queries or challenges within the system. This saves time scrolling the internet for answers.
Despite the open nature, Totara are committed to security and reliability, meaning your code will always remain secure.
Customised reporting
Most learning management systems will provide reporting. But Totara LMS provides a variety of different reporting functions and options. This includes creating custom reports in the builder tool from scratch or modifying a set of pre-built reports.
Once you've decided on the requirements of your report, you can choose from a range of graphical reporting options. This includes pie, column, area, scatter, line and horizontal displays. This ensures you can present data in the best way to help you analyse and draw conclusions.
For managers, a handy feature allows in-course reports to track your team's learning activity and progress. This helps to highlight those that could be falling behind and need support. This allows you to track and manage compliance in all areas.
Social learning with Totara LMS
Totara LMS provides an opportunity to enable social engagement. This can be achieved through a dedicated social platform or by utilising features such as forums, blogs or chats.
The simple social features on the Totara LMS such as blogs and chats helps to facilitate conversation between staff to allow for discussion around hot topics in learning.
Totara Social is a separate platform, putting focus on social learning and networking in an age where collaborative working via the internet is key. The open-source platform allows you to create and share web pages with embedded apps, social network and engage with forums to share ideas and work effectively as a team.
Totara LMS allows Integration
Having multiple systems in HR can cause confusion and unnecessary admin. This is why the integration functionality of the Totara LMS is vital to modern organisations. People, position and organisational data can be initially inputted into the system and then integrates with your HR system to ensure data is regularly and automatically updated.
Furthermore, Totara LMS integrates with all major enterprise Single Sign On (SSO) standards, allowing for an improved user experience.
Mobile-responsive
As expected from any modern learning management system, Totara LMS can be used on mobile devices. This is a crucial element for organisations who have a varied workforce. This is because office-based or field-based staff may rely on access to tablets or phones to stay connected.
All interfaces are mobile responsive to ensure the user experience is consistent no matter what device the learner is using, providing flexibility to the workforce.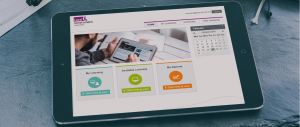 Totara LMS is part of the NexusComply solution – combining the award-winning LMS with engaging off-the-shelf and bespoke eLearning and assessments from Learning Nexus. Contact us to find out how Totara LMS could enhance your organisation.