If your job is to design and create eLearning with an authoring tool or course builder, then you'll know how important the colour palette is. Whether you need it to fit in with your organisation's brand guidelines, or want a colour palette to fit in with a certain theme or topic, it can often be hard to get the right mix of colours.
The graphic design team at Learning Nexus have to come up with different design routes for our customers every day, and so we've come across some pretty cool colour palette tools over the years. We thought we'd share our favourite tools with you, with a run down of the good bits and bad bits.
1. Canva Colour Palette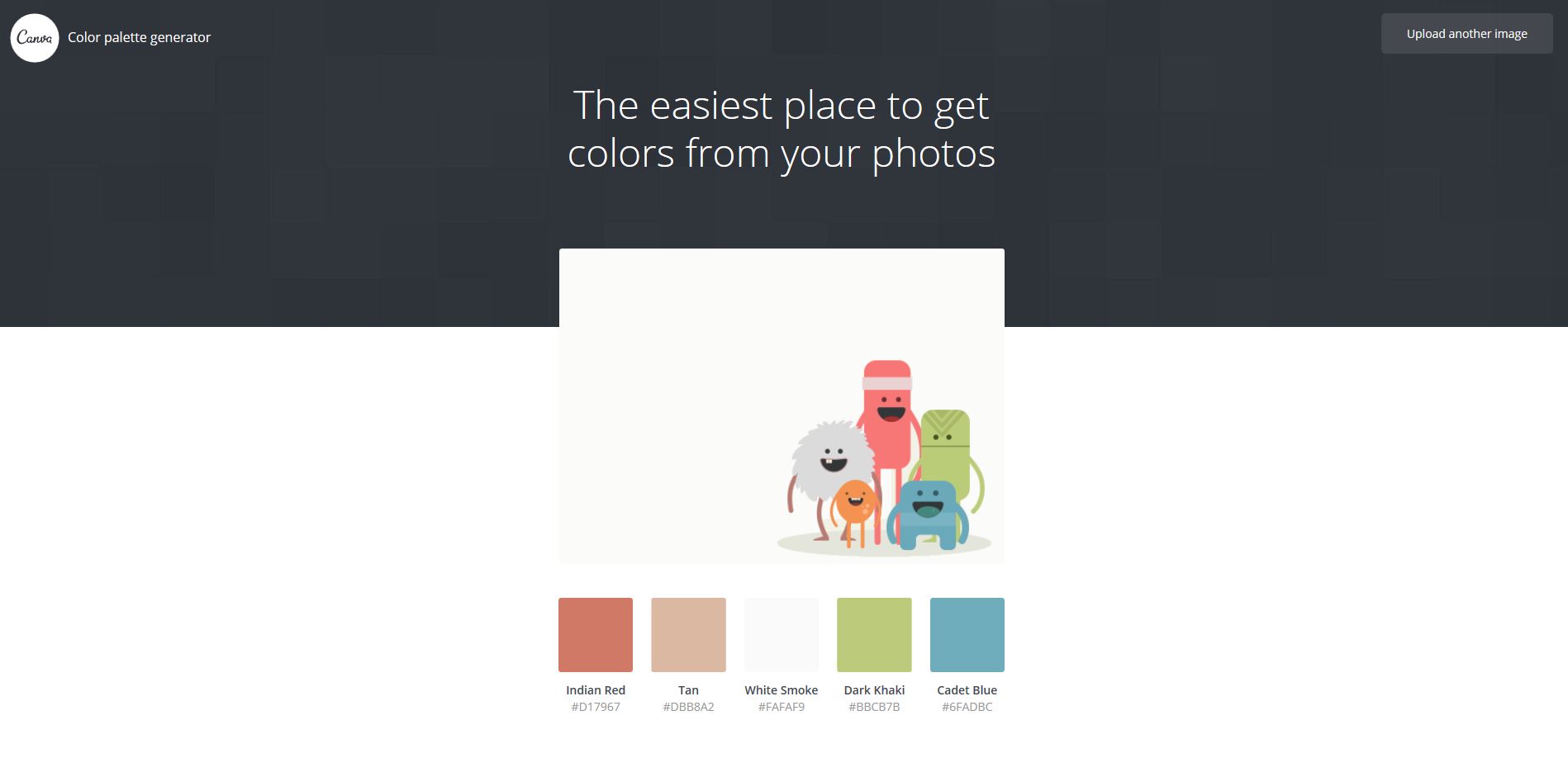 You may have come across Canva for their simple graphic design software, but they also have a colour palette tool. Rather than a random colour generator, this tool lets you upload an image. Colours will then be generated from the image – including the accurate colours from within the picture as well as suggested complementary colours.
Handy if you have a logo or specific image you want to base some eLearning design around, but if you're after some random colour inspiration, this is isn't the tool for you.
Try it here.
2. Color Hunt Colour Palette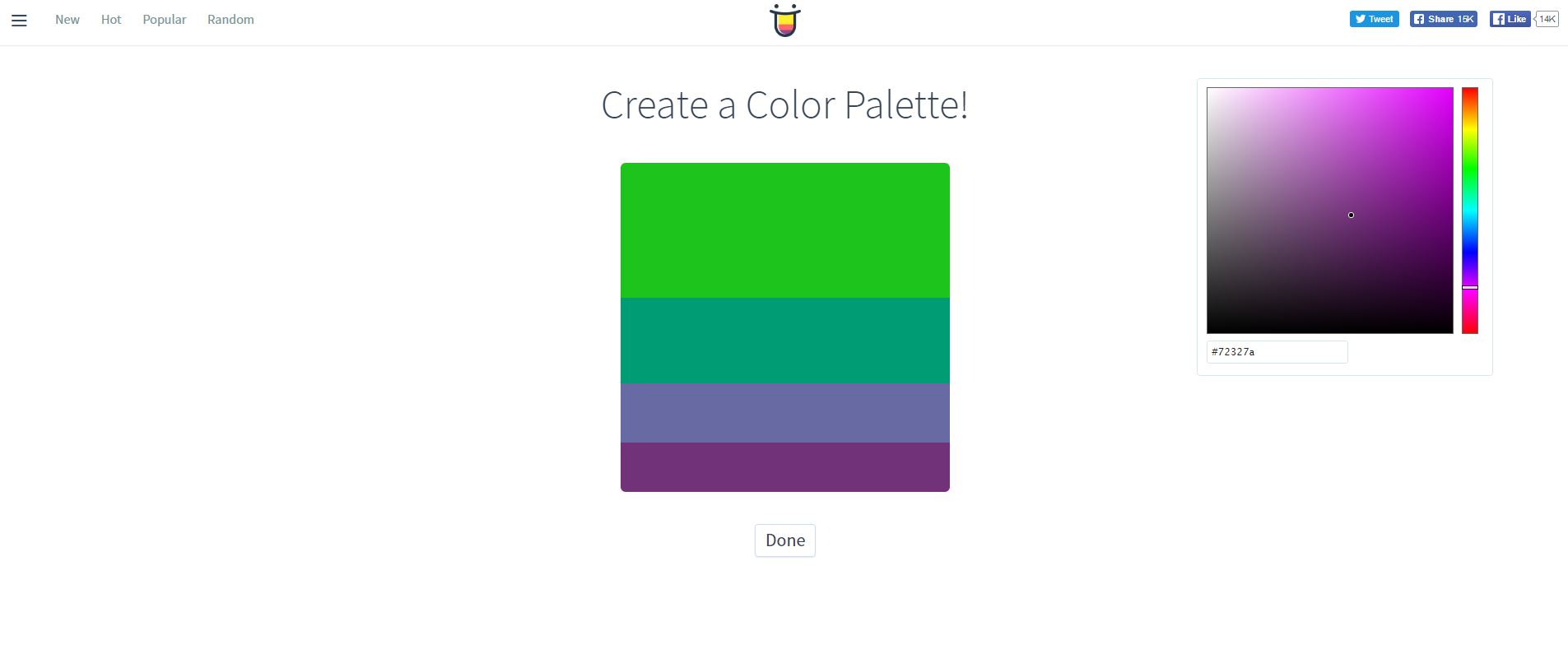 Color Hunter has thousands of different colour schemes that you can browse through. This is great if you're strapped for time and just want some quick colour inspiration. When you have scrolled through the page, the site automatically generates more for you to look at.
As well as the browsing function,  you can create your own colour schemes, setting each colour one at a time. You can use the tool on the page to play around with different colours and combinations. It's a clean, simplistic and easy to use.
We also like the social media element, as you can 'like' different colour schemes which will save it for future reference. People's engagement with colour palettes are highlighted in the "new", "hot", "popular" and "random" categories.
Try it out here.
3. Coolrs Colour Palette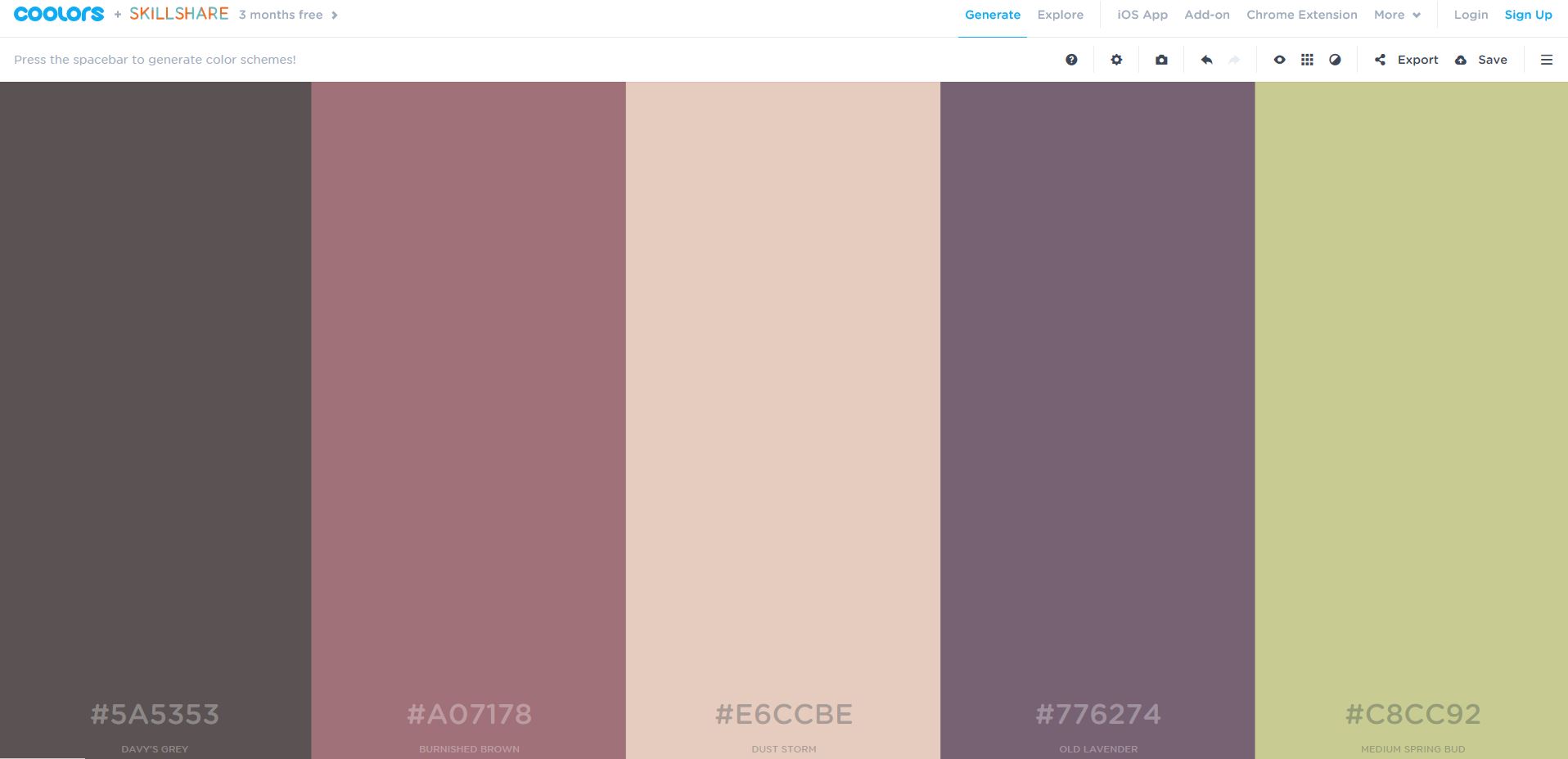 This is our favourite colour palette generator out there. It's provides a default set of colours that are refreshed everytime you press the spacebar. If you find a colour you like, you can "lock" and "unlock" them to find more colours that fit with your favourites.
It provides the hex codes and colour names as well, making it easier to continue with your design work with ease. If you find a colour you like but are not quite sure, it also lets you tweak it slightly until it's perfect. Finally, for new users, they offer a speedy tutorial to get you up to speed with the simple tool.
Try it out here.
4. Adobe Color Wheel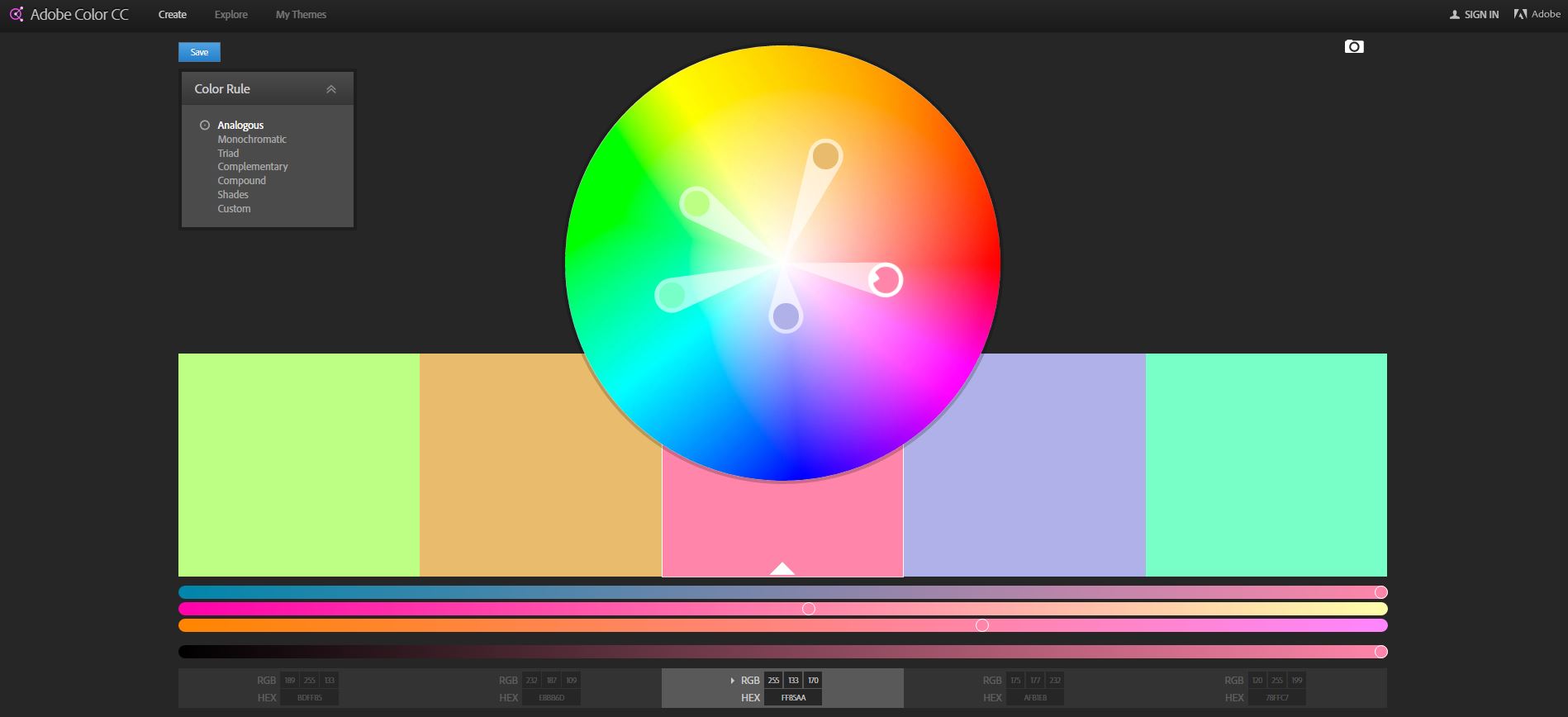 For the professionals out there, Adobe Creative Cloud offer the "Color Wheel". This is a tool that allows you to play with different colour combinations in a more visual manner. It's useful if you already have a set of colours you like but want to adjust the colours all at once.
Quite cleverly, it will always make sure your colours match and complement each other, as the wheel will adjust depending on the colours you choose. Similar to the other tools, under each colour, it shows the RGB and Hex codes, meaning you can quickly input them into your eLearning authoring tool.
Try it out here.
If you have a favourite colour palette tool that you want to share with us, tweet us @learningnexus – we'd love to hear from you!