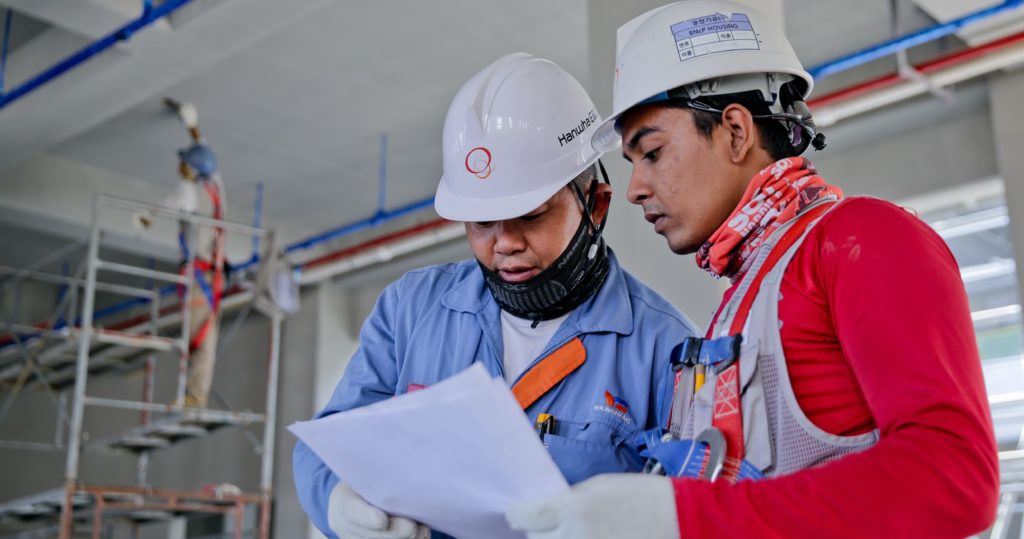 Having solid health and safety standards matters – not only for the crucial safety of your people, but for lasting organisational success.
Here at Learning Nexus, we offer a digital Safety 4 Business bundle – designed to fit around your schedule. Whether you're on site or at home, we help you forget costly away days, and instead make essential compliance training accessible from the comfort of your own desk.
So, what does it include?
IOSH Working Safely (guidance for anyone wanting to learn the basics of health and safety)
IOSH Managing Safely (practical step-by-step guidance for line managers)
Plus, we're including an exclusive bonus set of training courses, completely free:
• Manual Handling
• Slips, Trip and Falls
• Fire Safety and Evacuation
• Intro to Health and Safety at work
• Hand Hygiene
Discover more here
For now, let's dive a little deeper into how investing in digital health and safety accreditations can help your business:
Protect your people with ease
The latest figures from the Health and Safety Executive (HSE) show a 28% increase in worker injuries year on year – and a steep increase in ill health compared to pre-pandemic levels, which makes it more important than ever before to protect your people. And that's where digital IOSH accreditations really shine, because they provide a comprehensive walk-through of workplace safety and how to assess, manage and enhance it, that can be completed from the comfort of your desk, and at a pace that suits you.
Head of Production, People & Culture at Learning Nexus, Kim Eade, comments: "Keeping your people safe and compliant is key, and ensuring this is done consistently across all sites, buildings and departments is a must. Having managers sit our digital IOSH accredited courses can give you just this – it's such a worthwhile investment, and key to the success and longevity of your business."
Reduce costs
The cost of accidents can ripple far and wide to include the costs of sickness absence of those injured, any potential legal action and repairs to damaged equipment.
Thankfully, digital IOSH accreditations offer an effective way to reduce the risk of accidents through in-depth training with practical and applicable knowledge that can be directly applied in real-world work environments. And because they're hosted online, they can be accessed anywhere, which reduces expenses associated with travel and accommodation (making them much more cost-effective than classroom-based learning!)
On a people basis, your managers will feel fully equipped to deal with health and safety incidents, giving them more confidence, and demonstrating your organisation's commitment to investing in your people, which in turn helps to improve retention and keeps recruitment costs down.
Maximise productivity
Most employees who suffer an injury due to poor health and safety management need to take time off to recover. This means that if an accident occurs, you'll have to spend time sourcing a temporary replacement for them, who will then need to be trained. These processes disrupt the rest of the workforce and reduce productivity, so completing preventative health and safety accreditations is a direct investment into long term productivity.
Digital IOSH accreditations make covering preventative measures easier than ever before because they don't require any time-consuming away days, and can instead be completed on site, or at the office.
Safeguard your reputation
Consumer interest in health and safety is growing exponentially, with issues on the matter garnering significant media coverage, and the growth of social media raising consumer awareness of the requirements of organisations to protect the public and their employees. This means it's more important than ever to carve out a conscious, safe workplace where employee wellbeing is top priority.
On an industry level, if you're seen to be neglecting employee health and safety, and then an incident occurs, it can be very difficult to avoid these incidents being shared widely because of the digital era we live in.
With over 44,000 IOSH qualified individuals in over 100 countries, IOSH is the largest health and safety membership organisation in the world – and that means it's a tried and trusted standard for your business that lays the foundation for keeping your organisation's reputation protected – and who doesn't want that?
Protect your business with our Safety 4 Business bundle.
---