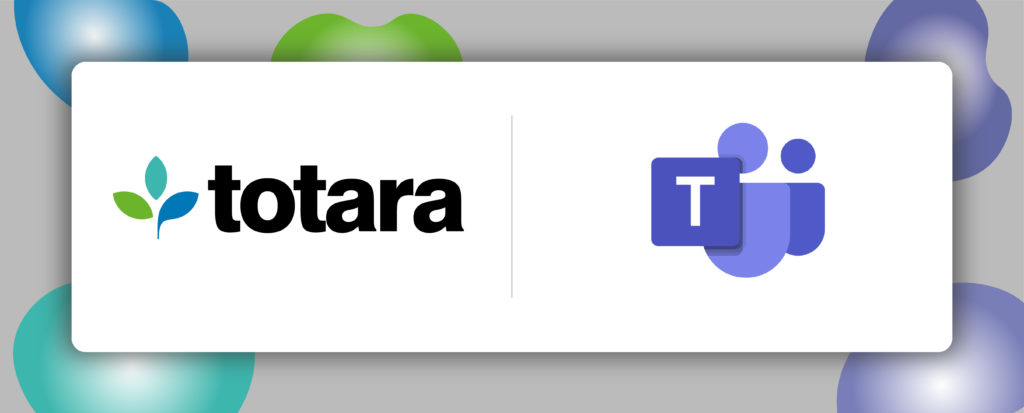 When it comes to learning without boundaries, the rise of LMS and Microsoft Teams integration is one development that's leading the way. Putting training firmly at the heart of where learners already are, this type of integration empowers your staff to work and learn more seamlessly than ever before.
Here at Learning Nexus, our services include implementation of the Totara platforms (Engage, Learn and Perform), which can be integrated with Microsoft Teams. For more information, contact us at hello@learningnexus.co.uk or on 01453 756000.
So, what are the main benefits of integration?
There's a plethora of benefits that come with integrating Microsoft Teams with an LMS, and these include:
Learning becomes more effortless
When learning is in the very place where staff are already chatting, meeting, and collaborating, it creates a more effortless relationship between learning and work – keeping staff engaged in the flow of teaching, without requiring too much surplus effort on their part.
Finding out about learning… also becomes easier
You can't draw in learners, or maintain their attention, unless they know about what's happening with their training. Head of Implementation at Learning Nexus, Duncan Eeles, says: "Learners need an easy way to find out about their learning. An automated reminder email from the LMS is great, but a notification in Teams hits harder and creates less 'message fatigue'."
Collaboration is encouraged
Microsoft Teams is at the heart of online collaboration, and this makes an integration great for increasing teamwork during the learning process. This ranges from encouraging learners to talk about what they're studying, to the ability to share documents with each other and create group chats alongside assignments – which all work to fuel interest and productivity.  
Engagement increases
In this new digital workplace, learners have a host of things vying for their attention, so by putting learning where they're already chatting and meeting, offering easy sharing of content and quick access to training, you make the practicalities of learning simpler – and that increases engagement.
Totara and Teams – a winning collaboration
When it comes to integration, Totara are leading the way with integrations on their Engage and Learn platforms.
Totara Engage offers a rich integration that places learning right in the flow of everyday work, and allows users to share, collaborate, and curate learning, or browse the learning catalogue, all on Microsoft Teams.
Meanwhile, Totara Learn's virtual room integration allows trainers to automatically generate Teams meetings when they create training events using the seminar management functionality. This saves time and administration, and reduces the burden of switching context.
For more information about implementing an LMS with a Teams integration, contact us at hello@learningnexus.co.uk or on 01453 756000.