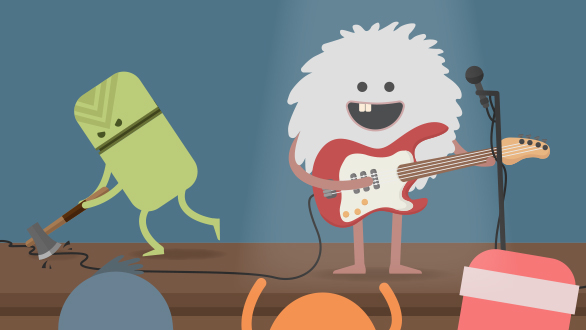 On this day in 1965 Bob Dylan took to the stage at the Newport Folk Festival. To the untrained eye, it was just another set. However, if fans looked closely, they would've noticed that Bob Dylan had switched his usual acoustic guitar, synonymous with folk music, to a Fender Stratocaster electric guitar.
What would take place over the next three songs would change music forever.
As Bob Dylan began performing, he was met with a chorus of boos from the folk music purists – it's reported that Pete Seeger, the "gentle giant" of the folk scene, even tried to cut the sound cables with an axe!
Although in the first instance Bob Dylan was booed, it's now widely accepted that he introduced the world to "folk rock" – a genre which has since been widely adopted by even the most avid folk music fans. But what can L&D take from this?
Keep being disruptive!
It's always difficult to disrupt and reshape the status quo. Introducing new technologies to your staff's training programmes will inevitably be met with scepticism and in some cases outright hatred.
However, our message to you is to continue pushing forward with your use of new technologies.
VR, AR and even MicroLearning will seem like a big change for those who have become accustomed to the more traditional forms of digital learning. Over time, these behaviours will change. People will begin to see the benefits of these forms of training, rather than considering them fads or a waste of time.
Don't allow a few pieces of negative feedback to put your future plans on hold – for the times they are a-changin'!