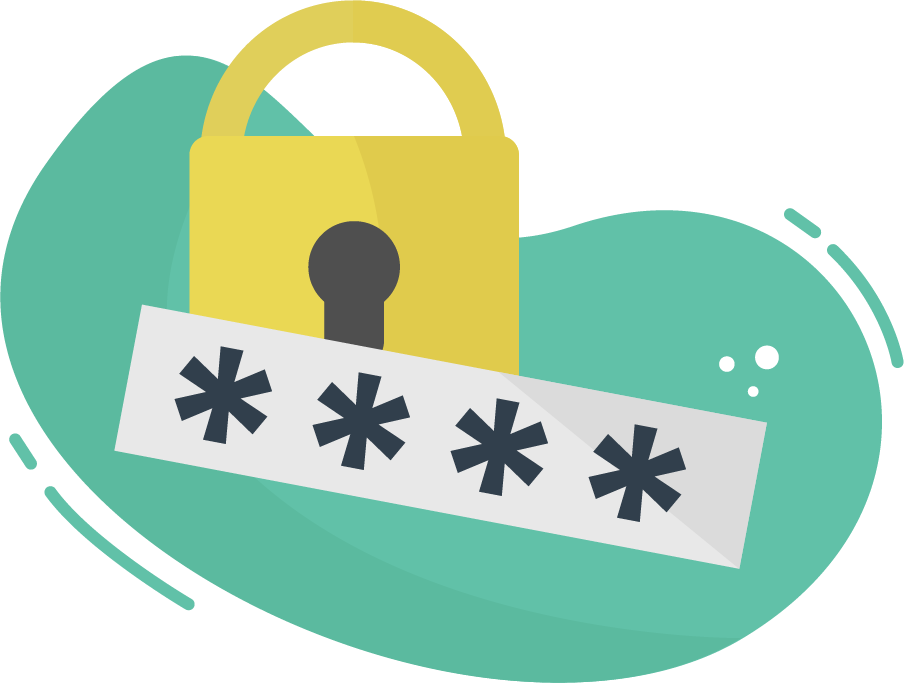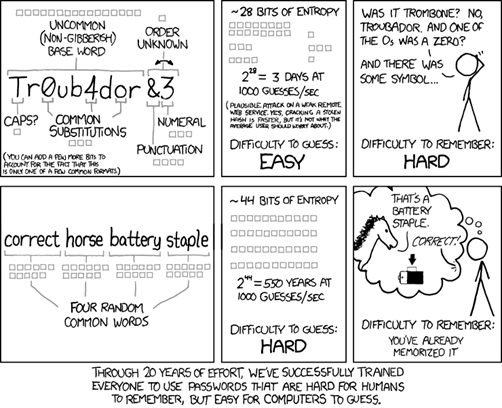 Source: https://xkcd.com/
How to create your own diceware passphrase
If you're ready to create a truly strong and random passphrase to use for your password manager?
You'll need:
• a single dice
• a diceware word list
• a pen and paper.
Roll the dice and write down the number. Do this five times, so that you end up with a random five-digit number, for example, 36634.
Look for this number in the long word list provided. For example, 36634 is "marine". This would be the first word in your passphrase.

Repeat these steps so that you end up with at least four words, which will make up your complete passphrase. Below are a few complete four-word examples. Note that computers interpret a space as a character, so they can also be included in passphrases to make them that little bit stronger.

• unchanged console sinister kennel
• starry remnant maggot sterling
• childhood unfunded scorebook snowy

Once you've memorised your own passphrase, ensure you securely dispose of the piece of paper so that no one else can read the words or numbers.

If you'd like to learn more about how diceware passphrases work, check out this video explainer: 'Why Diceware is Best for Strong Passwords'.