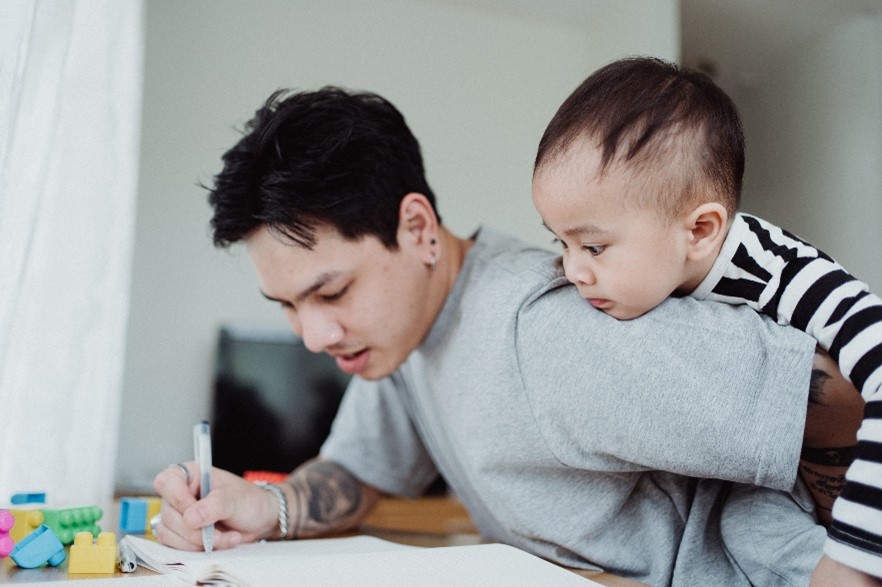 Balancing the demands of work and home can be a significant challenge.
Yet the power of flexible working options for helping to create a harmonious balance shouldn't be overlooked.
In fact, recent findings from a new YouGov poll commissioned by Working Families and Bright Horizons, which studied working parents of children under 18, found that:
9 in 10 said they would feel more loyal to an employer who offered them flexible working.
7 in 10 agreed that a culture that encourages work-life balance was of major importance.
So, how can you instil a strong work-life balance in your own business? Read on…
Offer flexible hours and days
The world of work has shifted – and offering flexible working hours and days is now much more appealing to today's workforce than the rigidity of the past.
Whether your staff have elderly relatives to care for, or children to pick up from school, offering flexible hours and days means they can handle life's duties with more ease.
So, talk to each of your employees about their unique needs and come up with some tailored ideas that optimise their work-life balance.
Go beyond the buzzwords
Although home-working and hybrid arrangements are probably the most talked-about set ups, they're not the only types of flexible working.
In fact, there are so many other ways to flex, including job sharing, annualised hours, term-time working, shift swapping, and compressed hours.
By broadening the options your workforce has, you'll not only be more appealing to a wider pool of talent, but your people will find achieving a healthy work-life balance easier.
Top tip: use a trial period to test out these new ways of working. If the trial is a success, you can share the information with the rest of the organisation to inspire them to try their own unique working patterns.
Provide know-how
If knowledge is power, giving your people the tools to create healthy habits is an essential step in promoting an optimal work-life balance.
And the easiest way to disseminate knowledge? Digital learning.
Accessible from anywhere, and able to be completed on your own timescale, online courses provide your workforce with the understanding needed to juggle work and life like pros.
Our library of training courses on this topic includes:
An Introduction to Healthy Home-Working
An Introduction to Resilience when Home or Remote Working
Establishing an Effective Work-Life Balance when Remote or Home-Working
You can request more information about these titles here.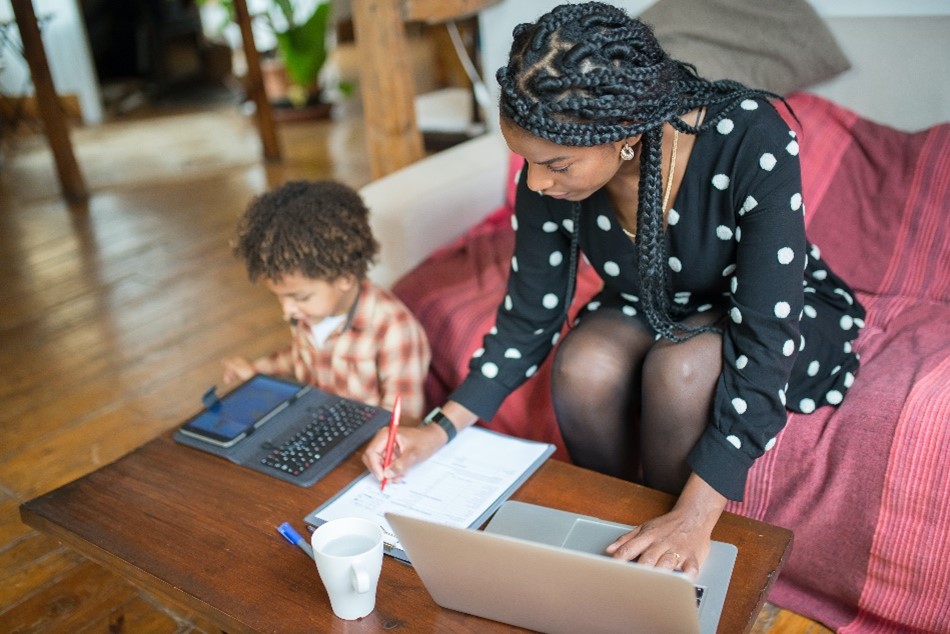 Start a social committee
If you want a well workforce, you've got to pay attention to play.
With its ability to relieve stress and connect people more meaningfully, socialising in an informal environment promotes a strong work-life balance – and a social committee can facilitate this.
A social committee is a group of people that come up with ideas for team building exercises, celebrations and classes. Whether it's a cooking workshop, yoga class or summer party, these initiatives tend to bring joy to your teams and keep them connected long after the occasion.
Make mindfulness a priority
Today's world can be stressful, and even more so when you're trying to balance a demanding role with life at home.
Thankfully, mindfulness offers a branch to reach for – helping your workforce to cultivate a sense of calm amidst the chaos.
To encourage a culture of mindfulness, send out daily quotes or tips on how your staff can integrate calm into their day. For example, you could prompt them to take a slow walk in nature at lunchtime.
Alternatively, check out our mental health range which covers a host of mindfulness-based resources.