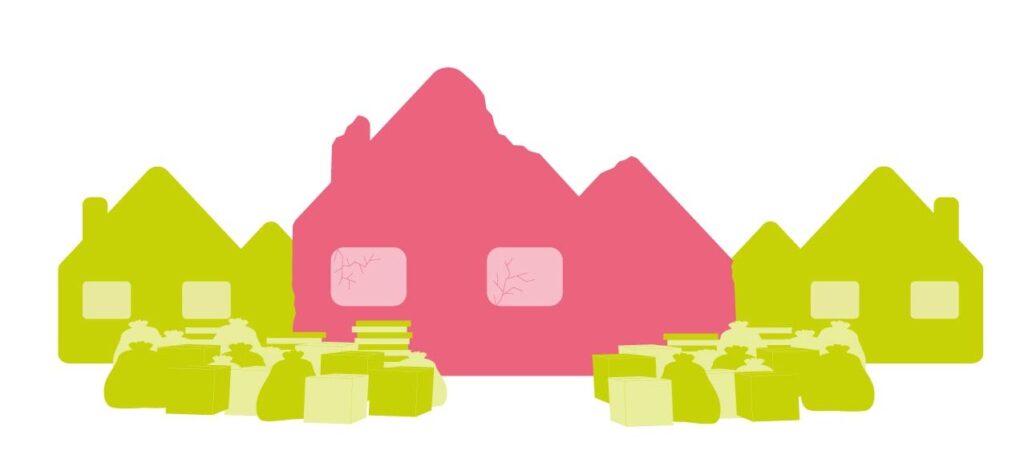 Self-neglect and hoarding are complex problems, each with several root causes. Whether brought on by trauma, mental health issues or family history, they can severely impact the quality of life of an individual, and that of their family.
Yet, with the right approach, these issues can be dealt with as the individual concerned gradually gains more balance, clarity, and the ability to fully take care of themselves and others.
Here at Learning Nexus, we produce a range of safeguarding courses to help keep both children and adults safe from issues just like these. Our newest course in this area is 'Hoarding and Self-Neglect', which provides a comprehensive guide to these issues and their root causes.
Head of Production, People and Culture, Kim Eade, said: "Our new digital Hoarding and Self-Neglect course is an essential guide for anyone wanting to understand the complexities of hoarding and self-neglect, and how to deal with them on a practical level."
For now, let's dive a little deeper into these matters and the reasons behind them:
What is hoarding?
Hoarding means having so many things that it becomes unmanageable, and the individual concerned finds it difficult or impossible to throw things away to alleviate their situation. According to the BASW, between two and five percent of the UK population are thought to be affected by hoarding, which works out as around 1.2 million people.
What is it caused by?
According to Mind, hoarding has a variety of underlying causes. This ranges from difficult emotions that people find hard to express or resolve, to childhood trauma, family history and substance abuse.
For some, it can go back to childhood experiences of losing things, not owning things, or feeling neglected. This can include experiences like:
Money worries
Having your belongings taken away
Hardship, emotional abuse or neglect
What is self-neglect?
Self-neglect refers to a vulnerable adult that is living in a way that puts their health, safety or wellbeing at risk. It can manifest in many ways, including not eating enough food, wearing clothes that are dirty or torn, or living in filthy or hazardous conditions.
How can we support those affected by hoarding and self-neglect?
If you're supporting someone with a hoarding problem, it's essential to be respectful, gentle and understanding. If they feel anxious about you coming into their space, you might consider other places to meet. Meanwhile, be careful not to engage in cleanouts without a clear desire from the individual – unwelcome decluttering can cause severe distress for those with a hoarding problem.
As for self-neglect, its similarly important to approach those affected with sensitivity and understanding. Simply by staying in touch and helping to reduce isolation of the individual concerned, you can begin to improve their wellbeing – although help from external sources may also be necessary to fully resolve the problem.
What does our hoarding and self-neglect course cover?
Our new hoarding and self-neglect course provides further guidance on this complex, and often challenging issue. Dissecting key definitions, root causes and resolution strategies, its key focus areas include:
What is a hoarding disorder?
Different types of hoarding
Why do people hoard?
Behaviours linked to hoarding
Mental capacity
The PCFRA
Clutter image rating
Multi-agency approaches
If you are interested in furthering your understanding with our digital Hoarding & Self Neglect course, click here.