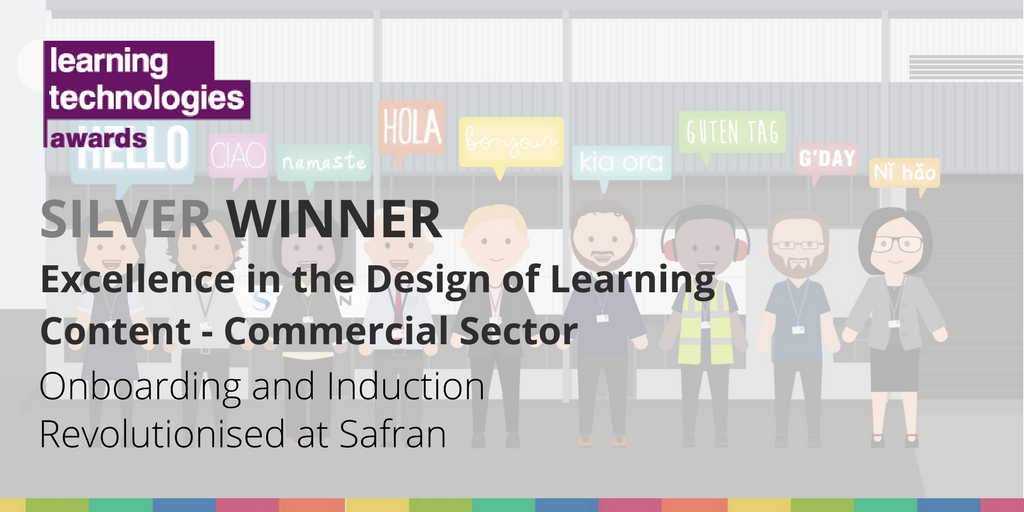 Learning Nexus and Safran Landing Systems have won the Silver award for Excellence in the Design of Learning Content in the UK Commercial Sector at the Learning Technologies awards, hosted on Wednesday 29th November 2017.
Run by the Learning Technologies Group, the Awards showcase the most memorable, impactful and recognisable eLearning from around the world. Categories are shortlisted from hundreds of entries and the eLearning projects are independently judged to a rigorous standard to recognise the most deserving awards.
Safran Landing Systems and Learning Nexus have won the Silver award for the development of an innovative onboarding solution. This project was based on a partnership with Optamor, the managed training solutions provider for Safran. After initial discussions on the approach to onboarding, Optamor recommended a digital learning approach and Learning Nexus was successfully chosen from a number of Optamor's preferred providers.
The eLearning solution is composed of six elements including immersive (but realistic) gamified eLearning, an animation of Safran's extensive history and a promotional video which enables the organisation to promote their improvements to internal and external stakeholders.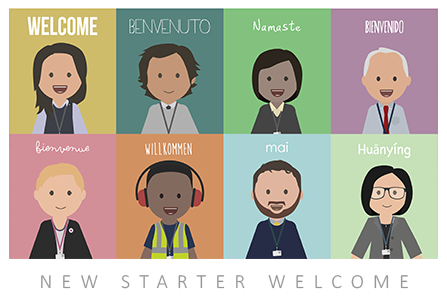 The Learning Technologies judges said that it was "a very appealing design that took a brave and knowing decision to pitch itself in such a way as to put a smile on the face of new employees".
The gamification element has been particularly well-received by new starters at Safran. The content was designed to replicate the Safran Landing Systems sitemap, as well as animating real Safran employees. Safran's new graduates explained that the solution enabled them to quickly learn about the different departments and employees within each department in a fun and engaging way, helping them to settle into their role.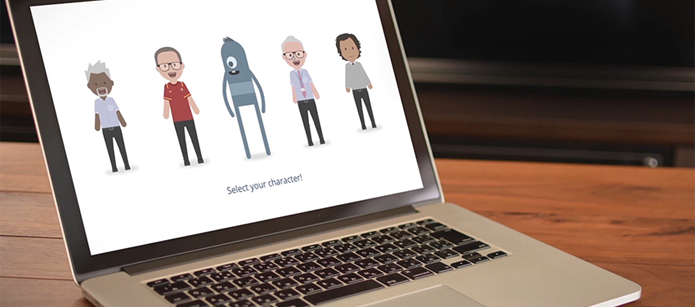 Additionally, Learning Nexus designed a new starter welcome and induction pack to create a consistent theme across all parts of the induction process, including paper-based documents.
The overall project has been highlighted across Safran as a "goldmine" and has been put forward for the 2018 Safran Innovative Awards. Safran Landing Systems' HR Director adds: "We want to bring in the best talent and having something that makes us stand out will only support this".
Sarah Keates, Production Manager for Learning Nexus, says: "We have a fantastic working relationship with Safran, as they allow us to be creative and trust us to deliver products that exceed their expectations.  Our creative team had a lot of fun working on this project to create something innovative and original such as characterising everything about the Safran site. I am extremely proud of my creative team and excited that their work can be appreciated in this way."
Fran Butler, Director of Partnerships for Optamor, shares: "The success of our partnership with Safran has been led by our joint ability to identify the key areas for the business to engage and develop their workforce. Bringing in eLearning experts, Learning Nexus gave us the power to bring to life our vision."
For more information about Learning Nexus' work with Safran, read the full project overview here.
About Safran Landing Systems
Safran Landing Systems (previous Messier-Bugatti-Dowty) is the world leader in aircraft landing and braking systems. The company capabilities go full cycle, ranging from design and manufacture to in-service support, repair and overhaul. Safran Landing Systems supports more than 27,000 aircraft making over 54,000 landings every day. The company employs more than 7,000 staff working in locations across Europe, North America and Asia.
About Optamor
Optamor challenges traditional training and recruitment solutions by achieving our customer's aspirations, living their values, and enabling the extraordinary. Our mission is to create people led, performance focused solutions with our customers through their people. For more details please contact Martin Smith, Director of People Solutions on martin.smith@optamor.com
About Learning Nexus
We are an eLearning provider based in London and Gloucestershire with over 30 years'​ experience, offering a host of training solutions throughout the UK and overseas. We're passionate about providing unique and engaging learning solutions so if you are looking for bespoke eLearning project, drop us an email at hello@learningnexus.co.uk to see how we could help.