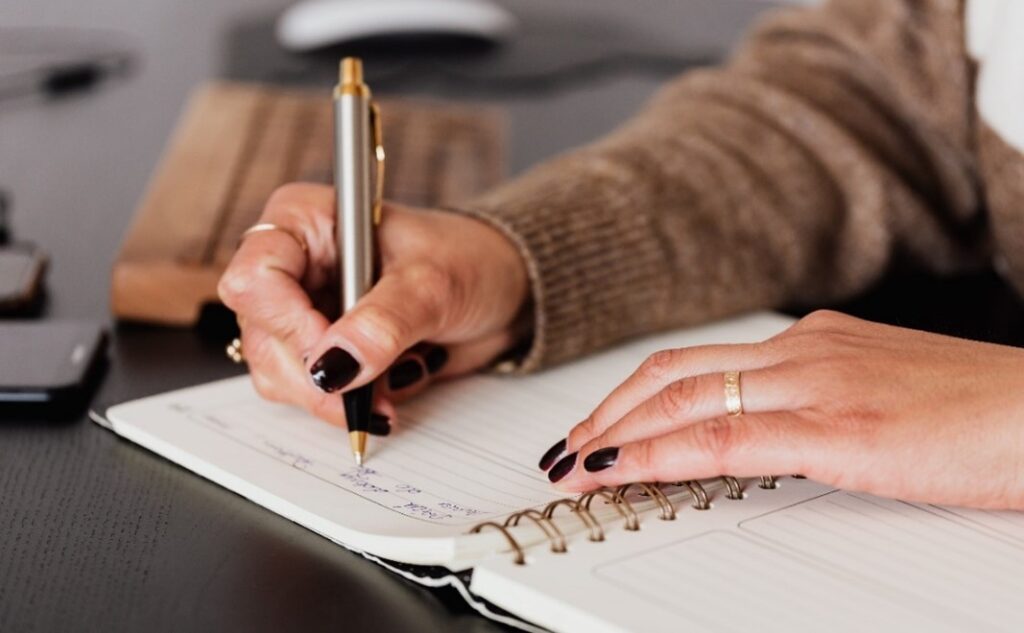 Setting New Years goals has long been the way to claim your vision for the coming year – and with only 2 months left of 2023, you might be starting to think about a fresh list of aims.  
Yet if you thought setting astronomically big goals was the best approach – think again, because it's been found that creating large, all-or-nothing type goals can decrease our self-esteem, reduce productivity and lower the chance of success.
And that's where micro-goals come in. Gifting you the power of breaking down large goals into achievable steps, they're known for providing an ongoing sense of accomplishment and just the right amount of fuel needed to achieve our dreams.
With that in mind, lets explore why small goals lead to big changes…
Ongoing bursts of accomplishment
When singular, large goals loom over us, any feelings of accomplishment on the road to achieving them can feel hard to come by. This isn't just deflating, but means we often run out of momentum along the path to our desires.
Micro-goals differ in that when we set several achievable goals all working towards one ambitious dream, we receive plenty of bursts of accomplishment along the way – and this gives us a feeling of progression that drives us to keep going, leading to an increased chance of success.
Greater motivation and momentum
Setting and achieving small goals boosts our motivation by providing a clear target to work towards. That motivation then propels us forward to achieve the next micro-goal, and the next – and so on. For example, if your ultimate goal is to complete a triathlon, every time you cycle, swim or run a given distance in your training, you receive a burst of momentum that then acts as the fire to keep going towards the big day. Eventually, with this ongoing momentum, achieving big things starts to feel much easier.
Clarity and focus like never before
Micro-goals focus on the exact steps needed to achieve our dreams. This allows you to be much more intentional in your everyday actions. For example, if building stamina is needed for your triathlon, then those everyday training sessions designed to build endurance will be what gets you across the line on the day.
In addition to this, by breaking down goals into smaller chunks, we can more easily prioritise tasks and use our time better – in a way that serves us in the long term. For example, if you're looking to launch a new service, you can organise your time into nurturing the elements that will build this service – perhaps seeking out the perfect location, building up a list of potential clients, and then advertising the service. By focusing on these small yet intentional steps, you ensure you're using every moment in a way that benefits your overall goal.

On the subject of time management, our extensive catalogue of digital courses offers a plethora of titles to help you stay organised and use your days effectively. These include:
• Time Management: Deciding Your Priorities
• Time Management: Managing Disruption and Keeping Focused
• Time Management: Planning and Scheduling
• The Importance of Setting Goals in Time Management
If you are interested in any of these transformational digital courses, request more information by clicking here