Its been a week since Learning Technologies ended. If you didn't get the chance to go this year, here are the top three things we took from this years event.
1. Virtual Reality is big news
Its clear to see VR is evolving into something big within the Digital Learning world. Virtual Reality can offer extremely engaging and immersive opportunities for learning and development offering a true hands on experience. The most obvious organisations who would benefit from VR are those in the construction industry, helping to train in areas such as, hazard identification, fork-lift training and scaffolding training.
While the team were at Learning Technologies they were able to see what VR can offer and the potential of it, take a look at Vicky in action!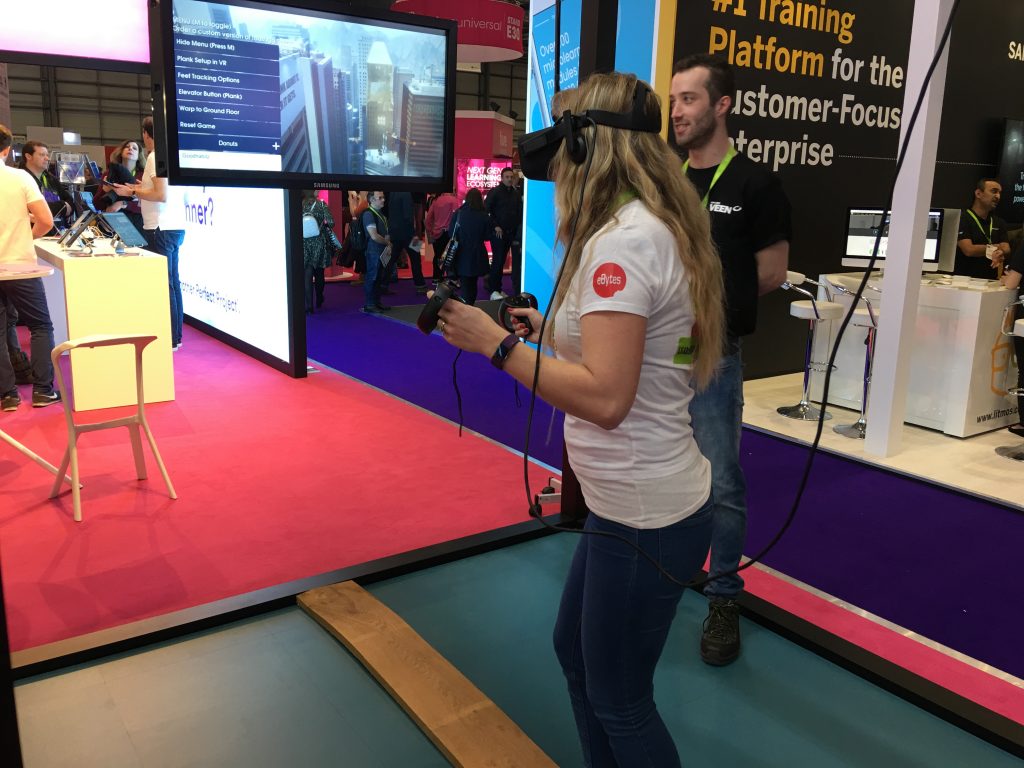 2. Is micro-learning the way forward?
This year at learning technologies we noticed that micro-learning is a hot topic. With micro-learning lasting a maximum of 10 minutes, gone are the days of spending valuable hours on Digital Learning. As learning retention is most effective within the first few minutes this is the perfect way to absorb learning content.
It was clear to see that micro-learning and mobile learning went hand in hand. Most micro-learning videos are mobile compatible so the learner can complete the tasks in their own time if needed. This is very common for topics such as well-being and mental health which have seen an increase in demand.
3. Gamification
Learning and development is evolving into new and exciting things, which is where Gamification comes in. While at Learning Technologies we saw many stands offering the chance to try out different Digital Learning games, we obviously jumped at all chances. The use of animation and bright colours was a common theme between the games, we suspect this is because it allows the game to be highly engaging and doesn't feel like you're completing a piece of eLearning. We asked why people thought gamification had become so popular; the answer was very clear and simple – by 2025 the majority of a workforce will be millennial's who prefer to learn in the form of videos and games.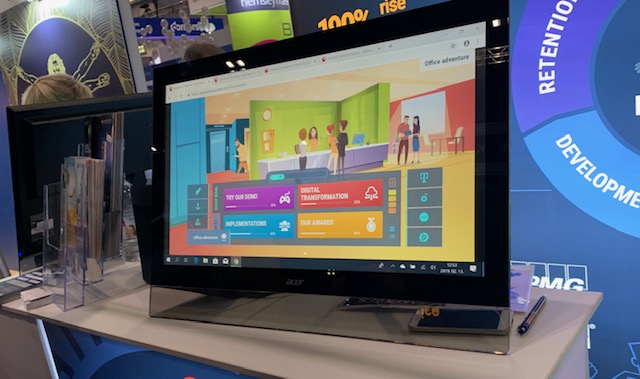 Another year of Learning Technologies over that we thoroughly enjoyed! We are already looking forward to next years.