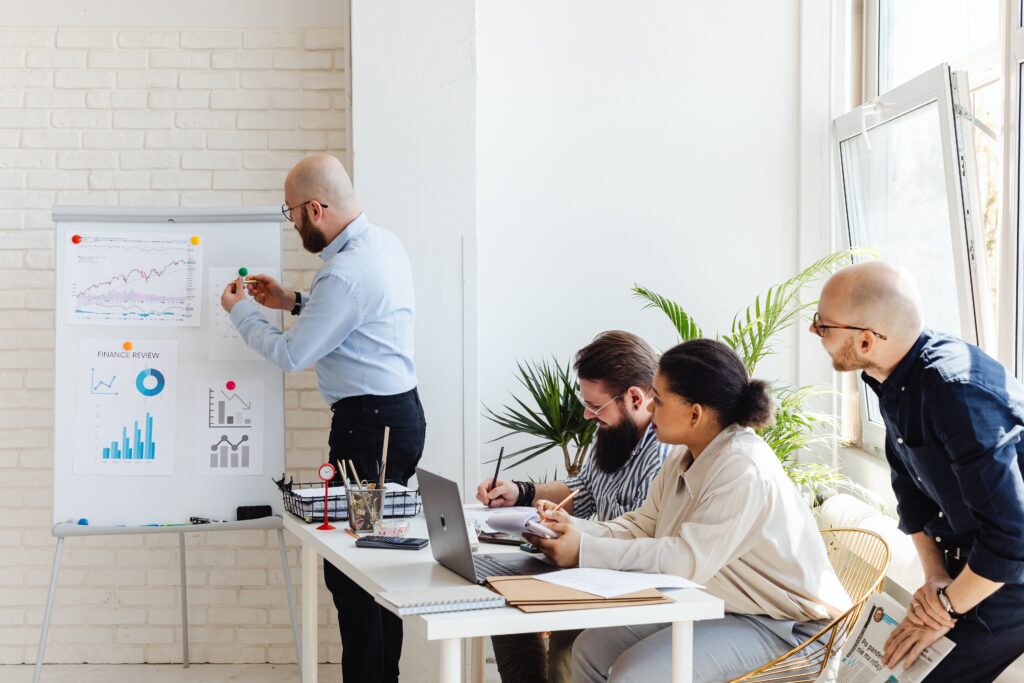 On 7 – 8 June, we were delighted to attend the CIPD Festival of Work, the UK's largest celebration of people at work. Held in Olympia, London, it brought together HR leaders and innovators to share the latest trends and challenges impacting the world of work.
We were inspired by the many engaging topics being discussed in the keynotes and around the exhibition hall, and gathered a few key takeaways about current workplace challenges:
Addressing the challenges of the hybrid workforce
The days of the regular 9-5 are becoming a distant memory, and this means that we need to understand how hybrid working will impact managers and employees to address any challenges relating to keeping a dispersed workforce engaged and in touch. This might include new technology, increased training or employee resource groups.
One of the main takeaways from the event included prioritising digitalisation and using analytics to understand and address the impact of hybrid work on the connection between employees, managers, and the business.
AI in the workplace is upon us
There's no hotter topic right now than Artificial Intelligence (AI). With the potential to transform the way we work, from automating tasks to providing key insights, its current growth makes it a key topic of debate. Top questions at the event included how organisations can embrace AI to automate tasks and free up employees to focus on strategic priorities, the role AI plays in providing insights that can help us make more informed decisions, and the ethical implications to consider when using AI in the workplace.
AI is going to play a significant role in the future of work, and HR and L&D leaders need to be prepared for change and review how they can use AI to improve efficiency and make work easier for everyone.
Line manager empowerment needs to be prioritised
All too often, talented HR professionals are bogged down in the day-to-day tactical support of line managers dealing with employee relations matters such as sickness absence, grievances, and performance issues. To create more time for them to focus on strategic priorities, it's key that line managers are better equipped to deal with people matters when they happen.
When we empower line managers with the right policies, processes, and technology to self-serve more employee relations matters, this frees up more time for HR staff to focus on where they can add the most value to the organisation, and in the meantime, line managers can build stronger relationships with those that report into them.
ED&I initiatives must come to the fore
Equality, diversity and inclusion was another topic being hotly debated at the event, as industry leaders work hard to keep up with our evolving world. Discussions covered topics such as gender diversity and neurodiversity, and it was inspiring to see the appetite for better understanding, continual learning and transformational change to overcome the barriers to creating a level playing field for individuals in work.
The mental health and wellbeing of your people is essential
Today, more than ever, employee wellbeing is absolutely key, and this topic was prominent at this year's CIPD Festival of Work.
It has come to light that leaders in HR and L&D need to find ways for their people to manage stress and deal with the changing landscape of work. It's key that the needs of the individual are recognised, and that building close relationships with your people is one way that we can protect wellbeing and create a happier place for us all to work.
We're here to help you adapt to the changing world of work
These are just some of the key themes that we were inspired by at the CIPD Festival of Work, and the overarching message we took away was that every business needs to be focussed on creating strategies with people at the heart of them.
Here at Learning Nexus, we offer an extensive Mental Health range, and a library of Equality, Diversity, and Inclusion courses ripe for giving your people all the skills needed to meet the current challenges with confidence.
Contact us here to find out more.