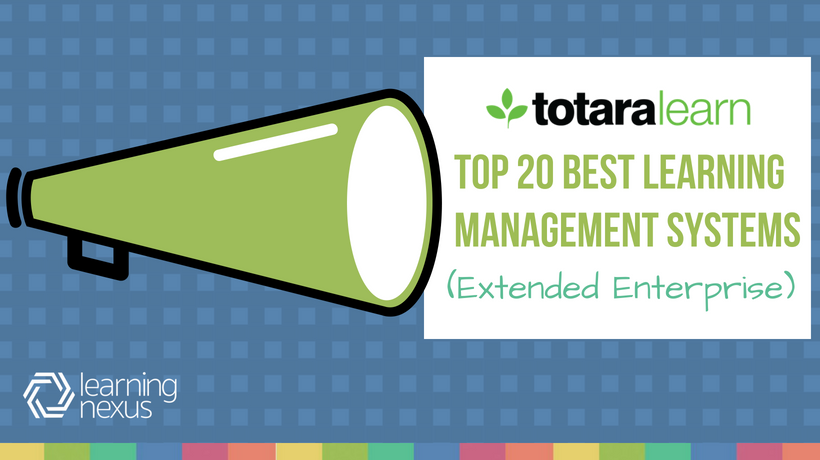 eLearning Industry has ranked the Top 20 Extended Enterprise LMSs, and Totara Learn LMS, has been announced as 13th in the world. This rank from Learning Nexus' chosen platform beats popular names including Upside LMS and NetDimensions.
What is an extended enterprise network?
Totara defines it like this: "It varies based on the organisation, but it could refer to your supplier network, any partners you work with, salespeople, freelancers or even your end customers."
What's the Top 20 list all about?
The list starts by providing readers with vital questions to ask when deciding on an extended enterprise online training solution. The questions include the benefits of an extended enterprise network, affordability and support services.
eLearning Industry describes Totara Learn as being: "the open source suggestion, with flexible authoring options and learning management. A typical paradigm of blended learning, Totara Learn also offers the services of its LMS and social platform on the cloud. Another important feature is the two interconnected catalogs so that learning opportunities are presented in a way that makes promoting simple and also enables you to manage enterprise training efficiently."
When highlighting Totara Learn's key features, eLearning Industry describes the following benefits:
On the move – fully responsive LMS which can be fully branded to fit with your organisation
On the cloud – provides full value, freedom and flexibility
Motivating badges – fits in with the gamification trend by allowing the creation of badges to reward learners
Plans and Pricing
Totara has a structured Partner network, and Learning Nexus is one of 12 Platinum partners. Having implemented Totara Learn into numerous organisations, including Student Loans Company and Honda, we aim to provide the best customer experience for our Totara customers.
Learn more about Totara Learn as a platform and get in contact with us to receive a free online demonstration of the system. Simply fill out our online form or email us at hello@learningnexus.co.uk.