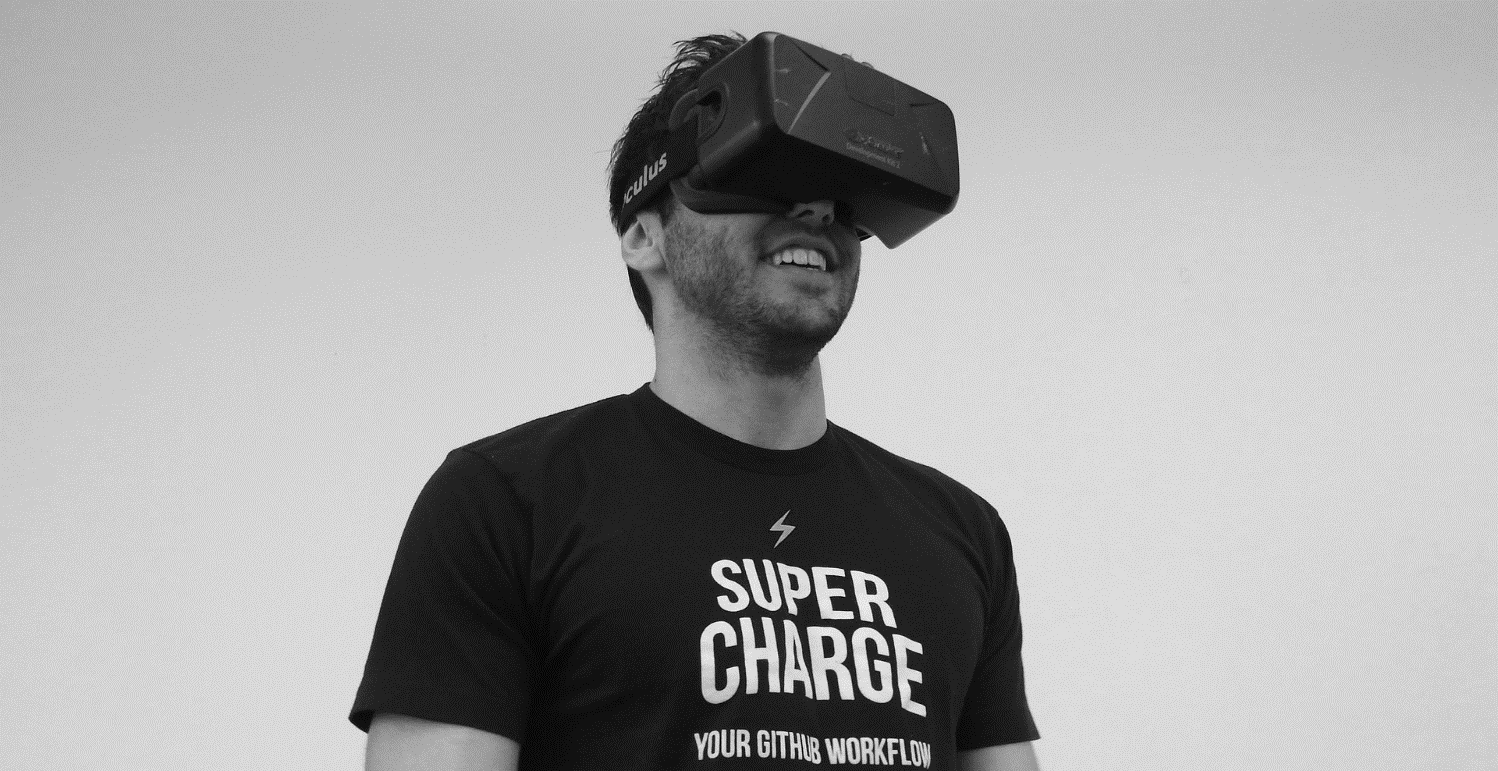 Virtual Reality (VR) since the nineties has been set aside for keen gamers and tech lovers but in the current developments, we've witnessed a steady increase of VR technology in the eLearning industry.
"How does it work?" we hear you say. In short, to create the VR experience, organisations are required to purchase smart phones and VR headsets – ranging from the budget to quite pricey. Responsive content is then created to be used on the smartphones and when employees hold the devices to their faces with the headsets, a unique 3D experience is created to allow them to engage with the eLearning.
The theory of VR in eLearning is an exciting one, but before the excitement of new gadgets mists our view of the full educational journey, we are exploring some of the benefits and drawbacks of using VR technology as part of your L&D strategy.
Benefits
One size doesn't fit all
One of the important things to remember with VR is that, although this technology may be more expensive than traditional eLearning, there are plenty of different options to suit the budget of organisations who are determined to embrace VR. The Google Cardboard headset costs £15 each whilst the more advanced headsets such as Oculus Rift are on the market for around £500. Of course the smartphone purchase must also be taking into consideration but, depending on the size of your organisation and how you wish you carry out the learning experience, there is likely to be an option to fit your budget.
Immersive learning
In the industry we constantly strive to create an engaging and exciting learning journey for employees. The nature of VR means that this experience is probably one of the best examples of creating a fun and effective learning environment which has shaken up the L&D industry. In addition, research shows most of the population learn best kinaesthetically, meaning VR is a great option for this type of learner.
We all make mistakes
One of the charming advantages of using VR technology is that end-users can learn without worrying about making mistakes. Too often when completing eLearning in the workplace, employees can be conscious and pressurised to ensure they pass courses first-time. However, completing learning through a VR headset creates a separate virtual entity for users, creating a safe environment where they can comfortably learn at their own pace.
Drawbacks
Integration
Currently, VR technology seems to be a disconnected solution as it's likely to be too costly implement all organisational learning into a 3D experience. Therefore, careful consideration would need to be taken to integrate VR into the other learning that your organisation offers – whether it's eLearning on computers and mobile devices or offline training such as classroom activities. This is not impossible, but strategic thought is required to ensure the excitement of VR doesn't detract from the importance of other learning options.
Costly Investment
Despite there being a variety of headsets and phones to meet different budgets, there's no denying that investing in VR technology is going to be a costly choice; particularly organisations with large numbers of employees. This is likely to mean that organisations will decide on investing in small numbers of devices to share amongst employees. Although a seemingly cost-effective strategy, restricting the availability of resources limits the flexibility of employees are used to being able to access learning anytime, anyplace with mobile and tablet devices.
Breathing Space
It's safe to say you won't want to complete your VR learning at your desk for the risk of bumping into colleagues and falling over office chairs. So employers will need to find a suitable space on the premises to allow users to have personal space to comfortably complete learning. This moves L&D back towards traditional classroom training which eLearning was designed to move away from in the first place and restricts the freedom of the learner. What's more, although most of the UK's primary learning style is said to be kinaesthetic, not all learners share this and so may find other methods of learning more effective.
In summary, the world of VR technology is a fun and exciting one which throws up many alternative ways of learning for discussion. However, the current implementation and creation costs means that this option isn't feasible for the majority of L&D budgets in the UK. Still, most organisations in the eLearning industry are excited for the developments and look forward to seeing how it can contribute to L&D in the future.
This article was originally written for eLearning Industry and you can find the original post here