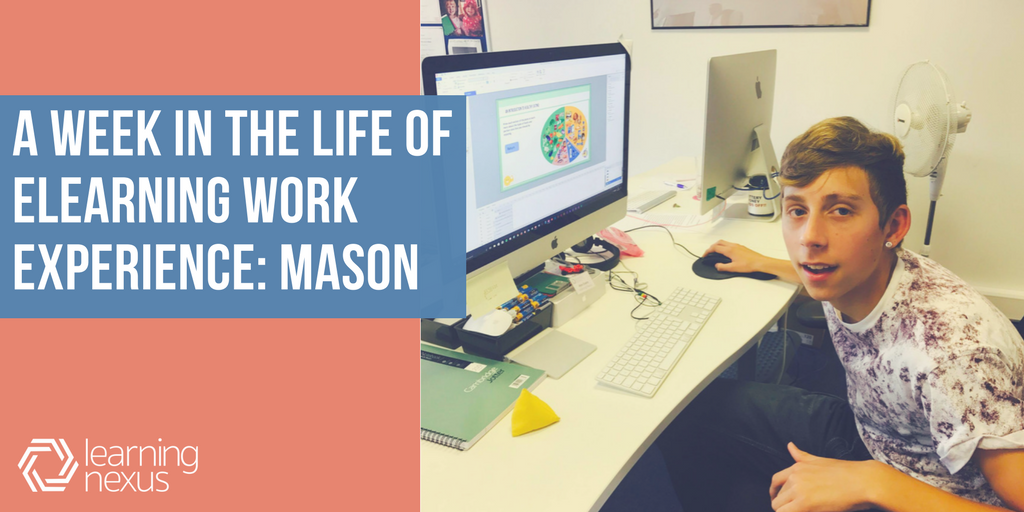 This week (10th July – 14th July) Learning Nexus have had the pleasure of introducing Mason to the team. Mason joined the Learning Nexus office as part of a work experience placement, so we thought we'd ask him to introduce himself.
A little bit about Mason
My name is Mason Wager and I am 15. I am at Learning Nexus for work experience and I go to Beaufort Co-operative Academy, Gloucester. The subjects I chose at school are Geography, ICT and Catering. I chose these subject because because I enjoy what they provide in life. I heard about Learning Nexus through my Auntie since she works here as a Digital Designer. I wanted to do my work experience at Learning Nexus because I realised that it provided all the skills that I want to use in the future to be a graphic designer.
What have you been up to during your work experience?
This week at Learning Nexus I have been designing an eLearning course using Articulate Storyline which Portia (Instructional Designer) setup for me. The course is all about Healthy Lifestyle as part of a project I am doing in Catering at school. The task I did was on a PowerPoint that Portia designed with information on that allowed me to design something along the lines of a Healthy Lifestyle.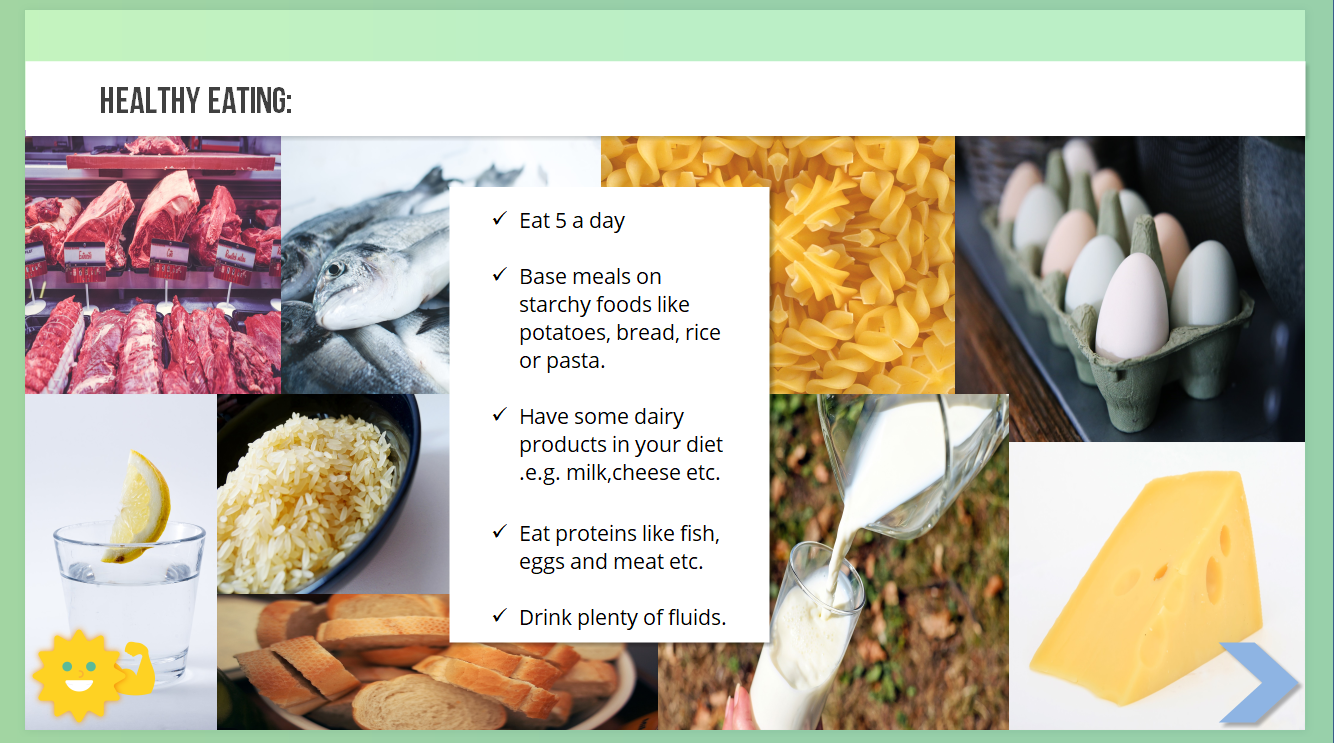 I asked for the help from most people in the team when I got stuck and they showed how to do certain things, although they showed me how to start it off so I could do it myself and test my skills. The team were friendly and offered their help when I got stuck! The Storyline task links very well to what I'm  doing at school because I'm doing a Healthy Lifestyle project, so I had a strong idea of what I wanted to do and how to design it.

What skills have you gained?
Whilst on work experience at Learning Nexus the skills I learned include how to use a lot of programmes like, Articulate Storyline, GoAnimate and others. I learned how to do things like… when you click on a certain something it pops up or takes you to a different screen. I found this very intriguing and awesome because it is something I had never done before!
What has work experience taught you?
The work experience has had a massive impact on teaching me how to use certain programmes. I would most likely use the programmes again to progress in the industry of graphic designing.
Any final comments?
Since being at Learning Nexus I have gained many skills from all the staff that work here; they are all very kind and helpful. I have loved every minute here and I would definitely apply for a job at Learning Nexus if I had the opportunity. Thanks to all staff at Learning Nexus – I had a great time and would come here again.