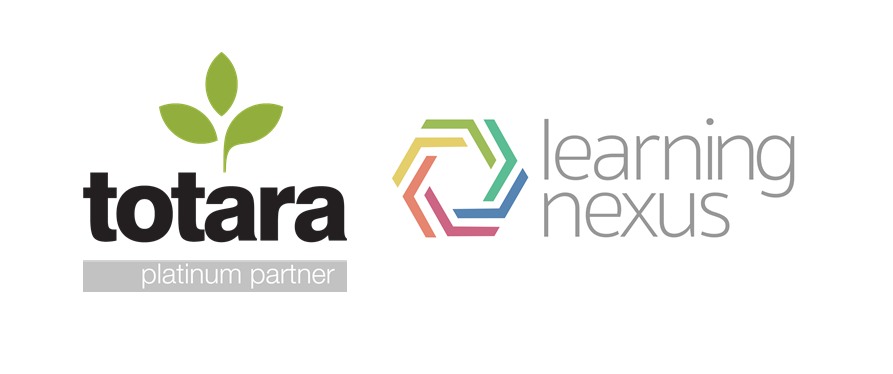 After only twelve months since joining the Totara network, Learning Nexus have become a Totara Platinum Partner.
Earlier beginnings
Learning Nexus originally became a Totara partner in April 2016 and have recently been awarded the Totara Platinum Partner status. The top banding was awarded for their continued success in sales and implementation excellence in the learning management system industry.
Having recently won contracts for Totara LMS solutions with the Scottish Government and Clarion Group, Learning Nexus were able to boost their Gold Totara status to Platinum status.
Learning Nexus current supports over 31,000 users on a Totara LMS. This is a huge achievement considering the eLearning and platform provider only became partners with Totara twelve months ago.
Success so far
Learning Nexus have successfully implemented Totara LMS with a range of organisations including Science Museum Group, Local Government Association and the Student Loans Company. The sophisticated features of the open-source LMS has made it a preferable choice for organisations searching for modern a modern learning and development solution, with many more clients in the pipeline for Learning Nexus.
Peter Howell, Managing Director of Learning Nexus, said: "We are honoured and excited by our  Totara Platinum Partner achievement. We've worked hard with our numerous Totara LMS implementations over the last 12 months. We aim to offer the best solution to our customers to help them achieve their organisational goals, and Totara has helped us to do this".
The award-winning LMS is designed to meet the increasingly demanding needs of learning and development within the workplace. Learning Nexus have been able to build upon this by creating the NexusComply solution. Based on the Totara LMS, NexusComply incorporates the world-leading platform with high quality off-the-shelf content, bespoke eLearning and innovative additions, such as a sophisticated risk assessment tool.
Looking to the future
Learning Nexus hopes that their successful Totara LMS and NexusComply implementations will continue to help provide the full 360 solution to help support learning and development strategies of current and future clients.
Ken George, Chairman of Learning Nexus, said: "We've had a highly successful year of providing engaging and integrated eLearning and platforms. Totara has been a key part of pushing forward the learning solutions we provide to customers. We look forward to maintaining our Totara Platinum Partner status in the future and supporting more organisations."
You can find out more about the benefits of a Totara LMS and contact us for more information about how our NexusComply solution can support your organisation.