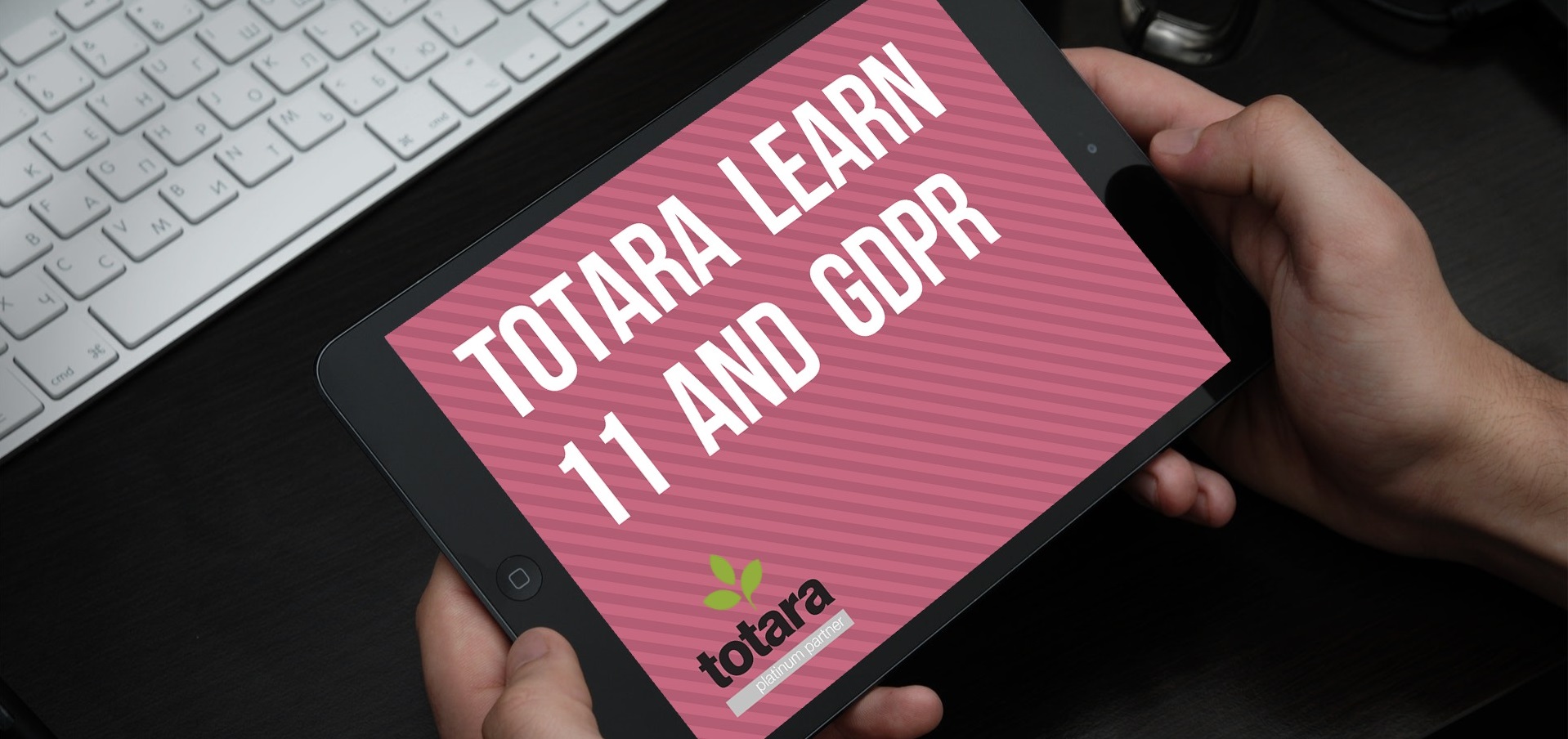 The techies at Learning Nexus recently tuned into a webinar about Totara Learn 11 and GPDR. Totara held the webinar to talk through the changes in its latest LMS. This update has been hotly anticipated as the new functionality allows organisations to ensure their LMS is compliant with the GDPR.
Wesley Holden, Academy Training Manager for Totara, talked through the key changes. To give you a low-down on what was learned, we've put together a quick overview.
For organisations already using Totara, the latest version enables you to comply with the GDPR from May 2018. If you haven't already, speak to your Totara partner about updating your system to adopt the new functions.
Still feeling under-prepared for GDPR? Take a look at our blog highlighting the GDPR eLearning solutions to help you tackle the training challenge.
 1.       You can now add site policies
Under the GDPR, you'll be required to make clear to EU citizens how you will be managing their data. This includes how you collect data, how long you store it for and their rights around data deletion. With Totara Learn 11, add a site-wide policy to your LMS to ensure users are aware of how their data is managed.
Impressively, users will be asked to agree to the terms when entering the site. If they don't agree to your policy, they will be sent back to the Terms or it will log them out. You can manage multiple policies and they can be translated into different languages with Totara's language packs – handy, right?!
In addition, admins can report on consent history and site policy records to provide instant compliance access.
2.       User data can be exported from Totara Learn 11
The GDPR highlights user control over their own data. Luckily, Totara Learn 11 allows for users to export their own data. Admins control who can export data and exactly what they export, such as their 'preferences' or 'sent messages'. In addition, this functionality allows users to understand what data processing is happening and whether it's in line with the site policy they signed up to.
3.       Data can be purged
Whilst it's important to be able to export data types, Totara Learn 11 also allows you to configure the removal of data. This is more enhanced than the deleting process, providing more control over the specific data that's removed.
Why might I want to purge data?
When you need to remove a user completely from the system and need to ensure all user data is deleted
If your organisation needs to be GDPR compliant (e.g. remove certain user data) but also needs to maintain training and certification records to prove compliance in other areas. A purge type will allow you to specify which data gets deleted
So that's it. The above three functionality improvements will go a long way in helping Totara users become and stay compliant in the GDPR. Whilst there's more to the GDPR than your LMS, ensure you are treating all user data in line with the requirements of the upcoming legislation.
Got a question? We'd be more than happy to help. Just pop us an email at hello@learningnexus.co.uk. You can learn more about Totara Learn with Learning Nexus or read more about our GDPR training solutions here.