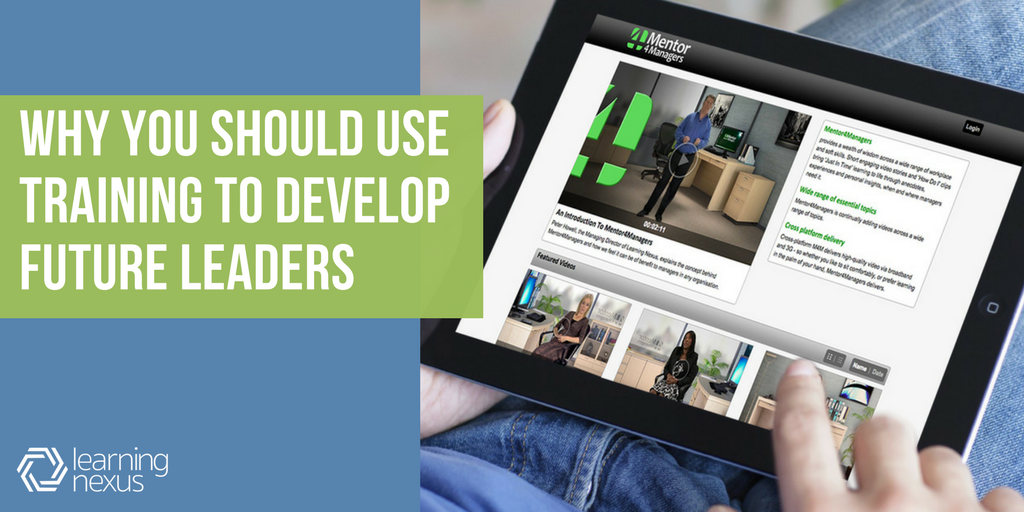 What is the aim of leadership training?
The aim of training and development in most organisations is two-fold. To enhance the skills and knowledge already gained by current leaders and to develop new found skills and knowledge for future leaders. This allows employees to achieve their personal objectives whilst helping the organisation to reach their corporate goals. This can include face-to-face training, online training or a mix of both. Whatever the solution, the goal is often to provide a blend of ways to help coach, mentor and develop employees in an engaging and interactive way.
How can training be used to develop employees?
There are several training methods that can be used as part of a leadership development programme. Each has its benefits and drawbacks but provide a unique addition to L&D strategies.
Contact us to find out how we can support your eLearning requirements for leadership training.
Face-to-face training
Face-to-face is still a popular method when providing leadership and development training. This is because we are all social beings and crave human interaction. Often, some people learn best this way too. Whilst others learn best with a blend of learning methods.
The dynamic relations shared between students and teachers during a training situation can help the teacher to deduce information through behaviour and body language. This can help a teacher to guide and inform the student in the most appropriate way, helping them to achieve the most out of the session.
Despite these benefits, face-to-face training restricts flexibility, particularly for organisations with multiple locations or offices. Bringing employees together for one or two days of training can be difficult to organise and more costly than online learning but is still effective as part of a blended learning solution.
Online Learning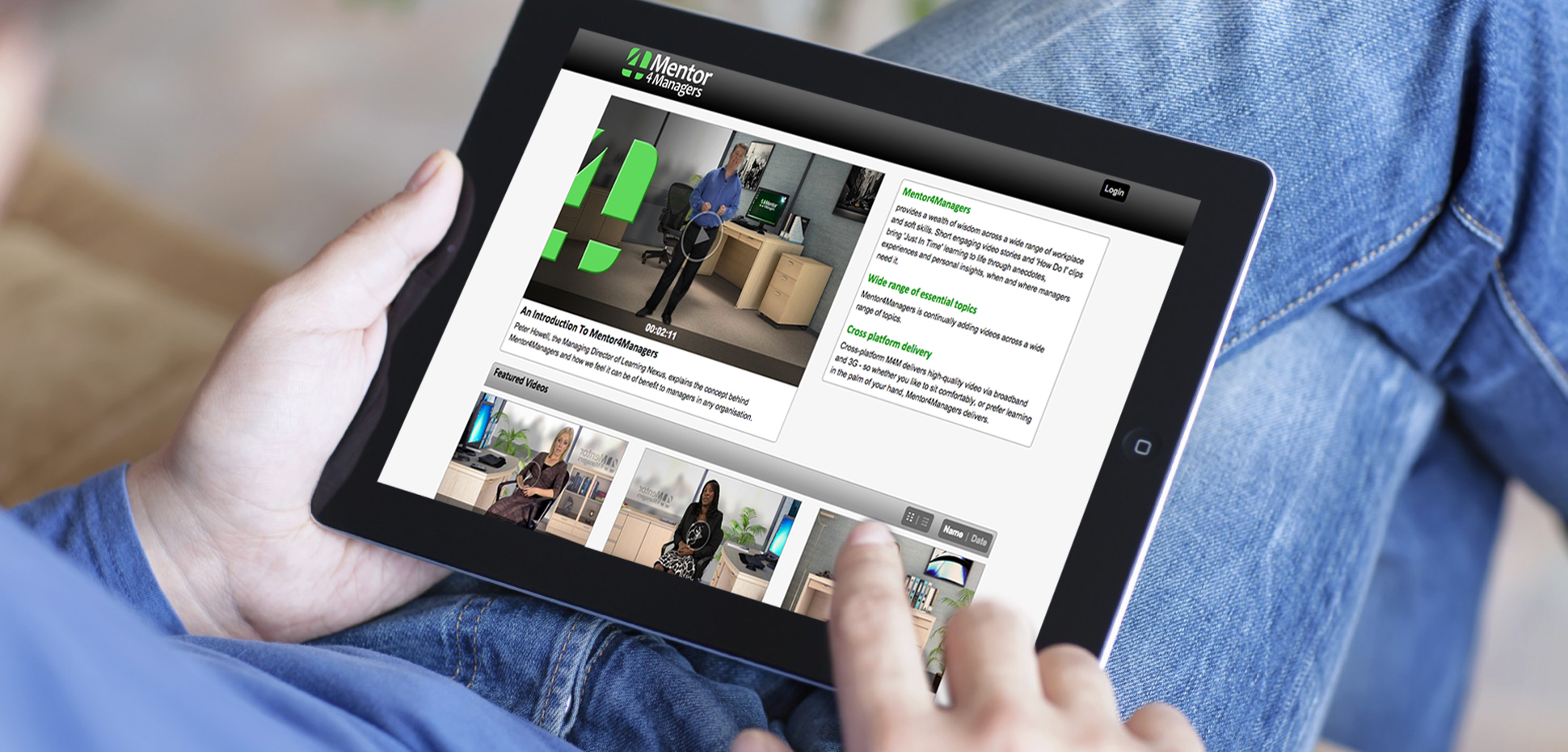 eLearning has been proved as an effective method to train leaders. The BBC established a track record in their innovative use of learning technologies within their programmes [1]. Utilising a mix of quality bespoke eLearning and supporting informal social learning generated positive attitudes towards learning technologies. This allowed the BBC to introduce a blended learning solution to meet the leadership training requirements of their new strategy.
One of the main benefits of online learning is that you can make it as bespoke as necessary. This is opposed to the content being dictated by a facilitator of a standardised leadership workshop. You can also address specific topics that you want employees and leaders to be aware of. For example, if you have a complicated hierarchy, a focus on communication between managers and subordinates may be a helpful topic.
You can use a variety of styles within eLearning to please the different learning styles within an organisation. For example, eLearning can include a traditional linear approach, gamified learning, bite-sized modules and video content. Another benefit is being able to easily track the learning taking place. Leadership eLearning can be tracked to appraisals and personal reviews by using sophisticated learning management systems such as Totara.
The drawbacks of online learning can be that some employees consider eLearning to be time-consuming and takes too much time out of their working day. The alternative to this is sourcing or creating bite-size learning modules, making content easier to absorb.
Mentoring
Many organisations implement a mentoring programme to help develop those that feel they are less experienced. This can be particularly effective if both parties gain from the experience. For example, a senior manager may develop communication skills if a junior manager shadows them for the week, whilst the junior manager is more than likely to pick up new skills and knowledge.
Mentoring programmes have been known to have other positive effects on organisation. This includes improvements to employee performance, retention, employee commitment and leadership growth. However, it requires commitment from all parties involved.
Workshops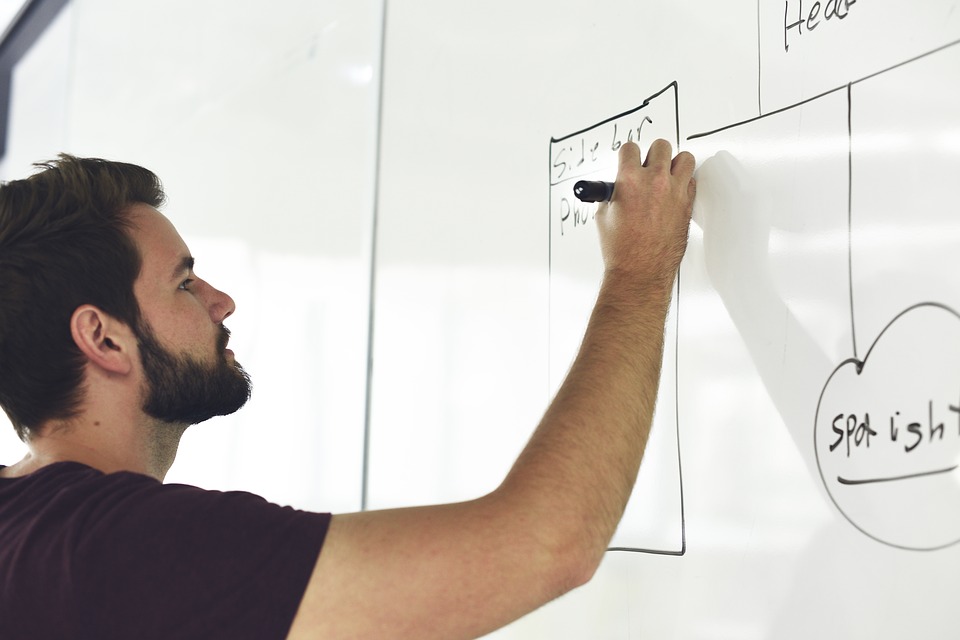 Leadership development is not a one size fits all approach. Whilst some employees will be happy to learn online, others will be more engaged in a face-to-face environment. That's where workshop and classroom training fits in.
There are several providers of leadership workshops who offer third-party leadership expertise to your organisation. This could involve offering training to large groups of employees or working with smaller groups, allowing a more intimate level to understand their personal leadership goals.
Another option for many organisations is utilising their own managers and leaders in offering expertise. This is like the mentoring approach explored above. Instead, a senior leader could head up a workshop with future leaders to help share knowledge and experience. This can gain the same effects as a third-party provider, without the costs.
Workshop or classroom training can still be tracked on sophisticated learning management systems like Totara Learn, meaning you can still monitor training as well as staff being able to refer back to past activities.
Read more about why it's important to offer development opportunities for current and future leaders.
To see what leadership and management skills training Learning Nexus provides through eLearning, take a look at our course catalogue or contact us for our full list of courses.
[1] Reference: Towards Maturity "BBC Next Generation Learning at Work"